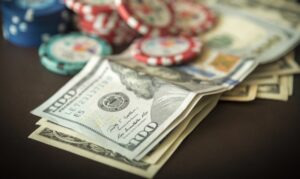 There has been a meteoric rise in the number of people interested in gambling worldwide. Almost anyone is familiar with this form of entertainment. This unusual pastime is accessible from anywhere now, thanks to the internet. It's possible to win at many games available on gambling platforms, provided you play within the rules and employ a sound strategy.
Before you begin gambling, you must first select a dependable online website, such as the Zodiac Casino exclusive platform, create a player profile, and make some settings for it. Generally, a player is asked to:
give personal data;

choose a payment system;

confirm email addresses;

top up the balance. 
However, whatever trustworthy casino you've chosen, it's always crucial to remember account protection. That's because the number of cyberattacks on casino platforms has increased in the last year. 
Trustworthy online casinos typically invest heavily in network and data security. Nevertheless, you may take additional simple measures to protect your profile. Keep reading the article to learn some helpful tips about that.
Tip #1: Strong Password Creation
Cybercriminals will have difficulty getting into your profile if your password is complex. Ensure to alter it every so often and utilize symbols, numbers, and capital letters. Avoid using the same password option for more than one profile; if a hacker steals it, they can access all accounts with this password.
Tip #2: Login Alerts Setup
Logging in using a mobile device or email usually enables notification access. These notifications help prevent significant issues and fund losses, so turn them on.
If your account has been hacked or stolen, contact the customer service operator immediately so they can take safety measures. It's also recommended that users log out of their accounts after they are done playing.
Tip #3: Phishing Scams Avoidance
Beware of any activities users often describe as "phishing." That's about email letters that look official but are actually sent by hackers. They may contain malware designed to steal your personal information. There will be a message asking you to sign in for what the sender claims are urgent reasons.
You can get the impression the site's webmaster is writing to you in that email. However, remember that such emails will never come from a legitimate casino site. If you're unsure about any received letter, enter the casino's URL into your browser and log in to find out what's going on.
Tip #4: Antivirus and Antimalware Protection
Avoid blindly clicking on "innocent" downloads from untrusted sources, as malware could be attached. In this case, having virus and malware protection software installed is crucial. As a result, both your casino account and your entire device will be shielded from viruses, Trojans, and ransomware. Also, spending money on good security software is always a good idea in the long run.
Wrapping up
Nowadays, online casinos are making greater efforts than ever before to protect their players' personal information. Still, it's never a bad idea to take extra steps to protect your personal data and finances. Keep the aforementioned tips in mind if you really want to gamble safely.
Comments
comments