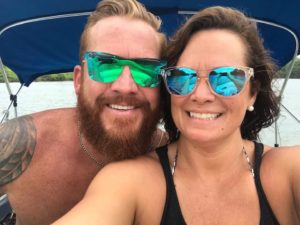 The North Carolina Department of Public Safety has just issued a Silver Alert for our region.
Mecklenburg and Gaston County residents are being asked to be on the lookout for 41-year-old Bryan Edward Davenport, who is believed to be suffering from dementia or some other cognitive impairment.
He is described as being a white male standing 6′ 3″ tall and weighing approximately 210 lbs.
According to CMPD, Davenport's truck was found empty on Brookshire Blvd between I-485 and Pleasant Grove Road.
Davenport was last seen leaving his house on Saturday morning at around 11:30am. Nobody has talked to or seen him since.
If you have any information about his location, please call Detective Rheinson at the Gaston County Police at 704-866-3320.
Comments
comments