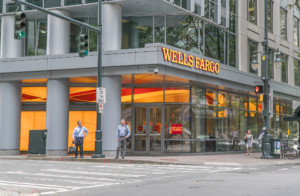 With the U.S. unemployment rate slowly improving but still at 11% due to COVID-19, WalletHub today released updated rankings for the States Where People Need Loans the Most Due to Coronavirus. Greater interest in getting a loan indicates that more people in the state are struggling to make ends meet.
In order to determine where people are most in need of loans as a result of the coronavirus pandemic, WalletHub combined internal credit report data with data on Google search increases for three loan-related terms in the 50 states and the District of Columbia.
North Carolina ranked 10th on the report (and South Carolina wasn't far behind it, coming it at #16).
North Carolina Residents' Need for Loans Due to COVID-19 (1=Biggest Need; 25=Avg.):
25th – "Loan" Search Interest Index
20th – "Payday Loans" Search Interest Index
8th – "Home Equity Loan" Search Interest Index
14th – Change in Average Inquiry Count June 24, 2020 vs. January 1, 2020
Here is the complete list of rankings:
States Where People Need Loans the Most Due to the COVID-19 Pandemic
| Overall Rank | State | 'Loan Search Interest Index' Rank | 'Payday Loans Search Interest Index' Rank | 'Home Equity Loan Search Interest Index' Rank | 'Change in Average Inquiry Count' Rank |
| --- | --- | --- | --- | --- | --- |
| 1 | New York | 4 | 2 | 6 | 20 |
| 2 | Maryland | 3 | 28 | 2 | 5 |
| 3 | Illinois | 1 | 25 | 1 | 39 |
| 4 | Virginia | 8 | 8 | 11 | 3 |
| 5 | Indiana | 2 | 11 | 9 | 26 |
| 6 | Minnesota | 12 | 23 | 6 | 9 |
| 7 | Washington | 36 | 9 | 5 | 7 |
| 8 | Alabama | 17 | 4 | 32 | 2 |
| 9 | Kentucky | 22 | 2 | 39 | 12 |
| 10 | North Carolina | 25 | 20 | 8 | 14 |
| 11 | Tennessee | 4 | 14 | 24 | 11 |
| 12 | Georgia | 17 | 14 | 17 | 8 |
| 13 | Pennsylvania | 31 | 20 | 11 | 15 |
| 14 | Texas | 31 | 14 | 22 | 13 |
| 15 | Wisconsin | 31 | 37 | 4 | 22 |
| 16 | South Carolina | 29 | 14 | 26 | 10 |
| 17 | Ohio | 4 | 30 | 15 | 35 |
| 18 | Mississippi | 16 | 40 | 10 | 27 |
| 19 | New Jersey | 25 | 9 | 20 | 31 |
| 20 | Missouri | 31 | 26 | 19 | 17 |
| 21 | Oregon | 45 | 23 | 26 | 4 |
| 22 | Florida | 36 | 20 | 23 | 16 |
| 23 | Arizona | 22 | 40 | 13 | 28 |
| 24 | Louisiana | 25 | 44 | 37 | 1 |
| 25 | Arkansas | 12 | 19 | 44 | 19 |
| 26 | West Virginia | 10 | 37 | 29 | 23 |
| 27 | Iowa | 17 | 37 | 20 | 24 |
| 28 | Utah | 40 | 7 | 34 | 29 |
| 29 | South Dakota | 22 | 6 | 37 | 43 |
| 30 | New Mexico | 10 | 5 | 42 | 47 |
| 31 | Hawaii | 46 | 1 | 34 | 46 |
| 32 | Oklahoma | 25 | 32 | 39 | 21 |
| 33 | Michigan | 15 | 48 | 17 | 33 |
| 34 | Nevada | 17 | 30 | 46 | 25 |
| 35 | Colorado | 47 | 42 | 30 | 6 |
| 36 | Massachusetts | 42 | 32 | 33 | 32 |
| 37 | California | 43 | 28 | 24 | 37 |
| 38 | Connecticut | 44 | 45 | 14 | 36 |
| 39 | Alaska | 17 | 11 | 30 | 50 |
| 40 | Kansas | 14 | 42 | 47 | 34 |
| 41 | District of Columbia | 50 | 49 | 3 | 18 |
| 42 | Nebraska | 39 | 36 | 34 | 40 |
| 43 | New Hampshire | 31 | 14 | 43 | 45 |
| 44 | Maine | 49 | 26 | 16 | 41 |
| 45 | Idaho | 36 | 46 | 45 | 42 |
| 46 | Montana | 47 | 13 | 49 | 30 |
| 47 | Delaware | 4 | 47 | 49 | 44 |
| 48 | North Dakota | 8 | 32 | 49 | 48 |
| 49 | Wyoming | 51 | 49 | 26 | 38 |
| 50 | Rhode Island | 29 | 32 | 48 | 51 |
| 51 | Vermont | 40 | 49 | 41 | 49 |
Comments
comments