The Charlotte City Council recently approved what will soon become the tallest building in Charlotte outside of Uptown.
The new 20-story, 299-foot office tower in the Cherry Neighborhood will be developed by NAI Southern Real Estate. It will include a 240-room hotel and over 512,000 square feet of office space, according to the plans submitted by NAI.
Located at 125 Baldwin Avenue, on the corner of Baldwin Ave. and 3rd Street, it will technically be in the Cherry Neighborhood, on the southwest border of Elizabeth;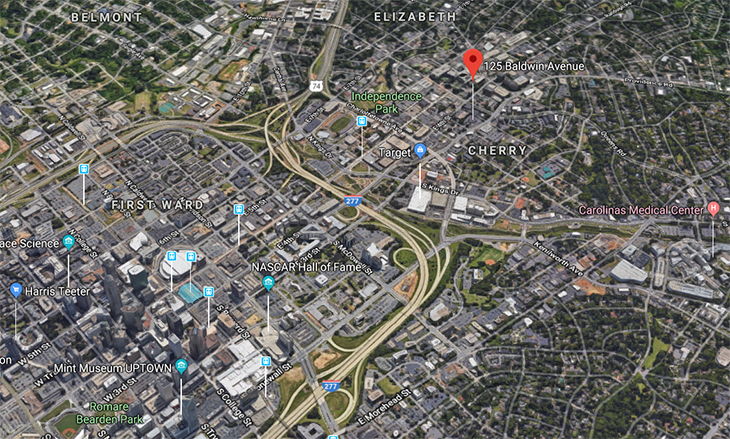 In order to appease many of the neighbors, NAI Southern has agreed to numerous area upgrades, including new traffic signals, crosswalks, extended turn lanes and upgrades to the surrounding streets, as well as agreeing to contribute $250,000 for traffic calming and pedestrian improvements around the Cherry neighborhood.
Once NAI secures an anchor tenant for the building, it will schedule the official construction start date.
What are your thoughts on the new development? 
Comments
comments