For the first half of 2019, drivers around Uptown Charlotte will need to take a little more time for their commutes.
The NCDOT has just started working on a new $16 million bridge project around the inner loop of our city, aimed at repairing and improving 22 city bridges.
According to officials, the project will require one of the two lanes on 277 between 4th and 10th streets as well as the westbound lane coming from Independence Blvd. into I-277 to be shut down until July of next year.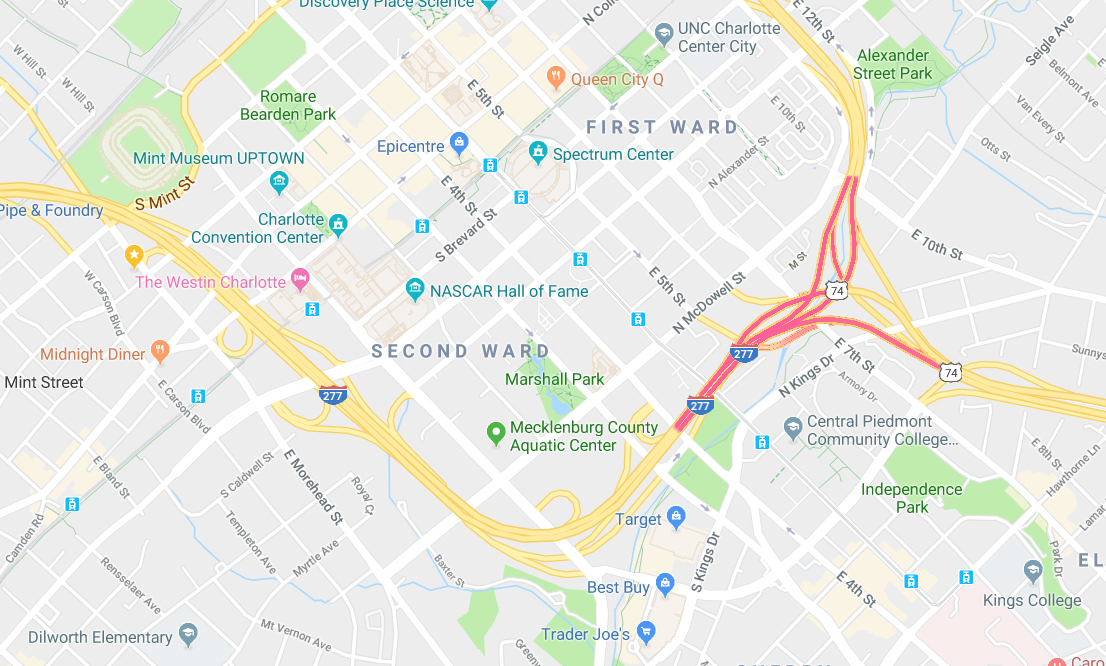 The NCDOT will primarily be installing new driving surfaces on all the bridges over Elizabeth Avenue, 3rd Street, and 4th Street.
Comments
comments