Some major changes could be coming to North Carolina school's grading system if House Bill 145 is ratified by Congress.
HB145 would essentially shift all of the current letter grades down the percentage scale, such that a 'A' would become above 85% (currently above 90%), a 'B' would become 70-84% (currently 80-89%), a 'C' would become 55-69% (currently 70-79%), a 'D' would become 40-54% (currently 60-69%), and an 'F' would become 0-39% (currently 0-59%).
The new law would also remove the 'plus' and 'minus' from letter grades;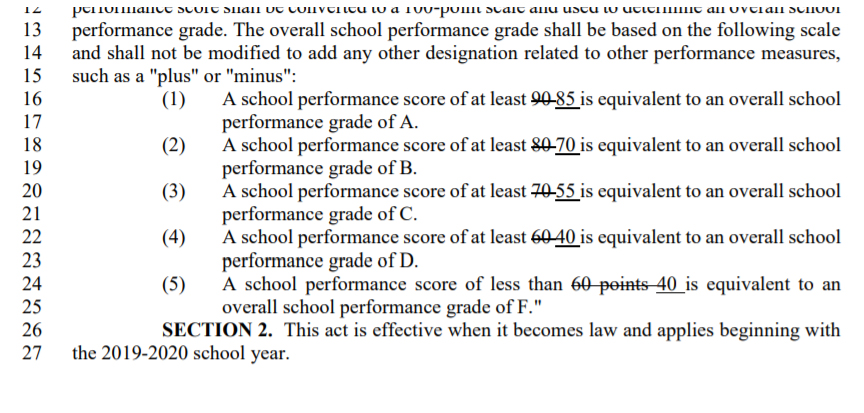 The bill is currently being sponsored by 20 members of Congress, including;
The new bill will mostly be aimed at helping students who are currently underperforming in school, allowing those who are now failing to continue to progress.
What do you think of the new bill? 
Comments
comments