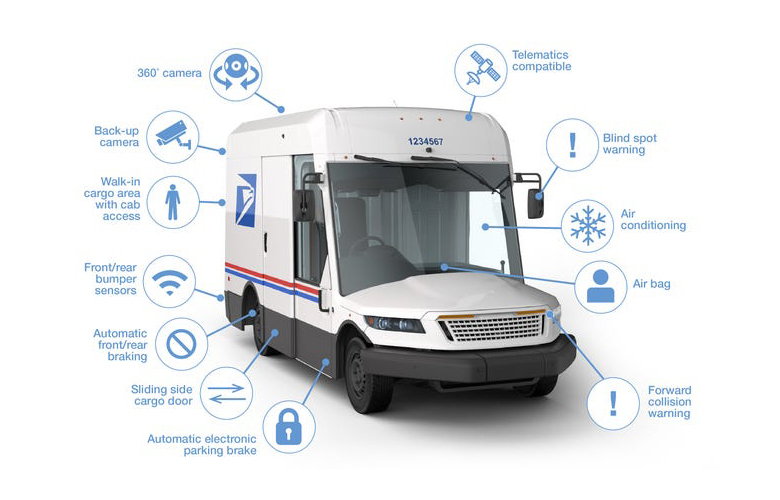 Today the Governor of North Carolina issued a new executive order to mandate an increase in the how many electric trucks manufacturers in North Carolina make.
Executive Order 271 specifically establishes the "North Carolina Advanced Clean Trucks program", a sweeping initiative that will require all North Carolina manufacturers of medium and heavy-duty (MHD) vehicles to make a steadily increasing percentage of their fleets zero-emission starting by 2025.
The order also mandates that the NC Department of Health and Human Services must start capturing emissions impacts from cars and trucks across our state and that a report of the findings be published publicly on a regular basis.
"North Carolina is already a national hub for truck and bus manufacturing and supply chain development, and we should not miss the opportunity to lead the market-driven transition already underway to cleaner and increasingly cheaper zero-emission technologies that benefit our economy and our communities," said Governor Cooper in a press release.
In 2020, Governor Cooper joined the Multi-State Medium- and Heavy-Duty Zero-Emission Vehicle Memorandum of Understanding in an attempt reduce pollution by striving to achieve sales shares of 30% by the year 2030 and 100% by 2050.
The NCDOA now has 7 Ford E-Transit cargo vans and six charging stations that are used to transport mail between state government agencies. Together, the vans travel 97,000 miles annually, resulting in fuel cost savings of more than $14,000 dollars per year. Replacing fuel-operated vehicles with electric vans will save approximately 43 metric tons of carbon dioxide equivalent on an annual basis.
What do you think about the new executive order?
Comments
comments