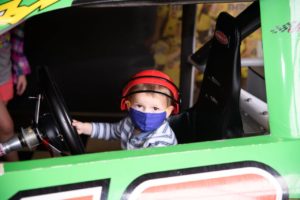 Charlotte recently ranked in the top 10 in the nation for places where people are the most generous with their time and money, according to SmartAsset.com. With that in mind, it's no surprise that Apparo's Mission Possible Grant Award remains extremely popular among the Queen City's nonprofit community.
This innovative grant helps nonprofits uncover ways to more efficiently and effectively position people to climb the economic ladder to transform their lives and the lives of their families. Many nonprofits need additional funding, but they also need a gentle hand-on-the-shoulder to offer guidance and insight. Mission Possible is one of the only local grants that provides nonprofits with both.
For example, last year's Mission Possible winner, Carolina Youth Coalition, is launching a new virtual mentoring program called E-Fellows as a result of this technology-focused grant program. Today, Carolina Youth Coalition is able to deliver its youth mentoring program in an entirely different way and help more "fellows" than ever before.
Apparo and Accenture are currently inviting Charlotte-based nonprofits to dream big in the new year with this grant, offering unparalleled access to pro bono consultants who will take them on an ideation journey to envision how technology can solve their biggest challenges. They'll coach nonprofits as they build a proposal for a technology-based solution that will maximize the organization's work. And for one lucky organization, they'll give $10,000 in cash and up to $50,000 of consulting support to make that dream a reality.
The grant is open to any nonprofit that supports economic opportunity and works to improve Charlotte's 50 out of 50 ranking daily. With the right technology, this nonprofit could transform lives today and for future generations.
All nonprofits that meet the eligibility criteria are welcome to participate. There is no application process. Simply register for the 2022 program by Friday January 21 at 11:59pm by using this link: https://apparo.wufoo.com/forms/w12216191jxnusl
For more information, please visit Apparo.org.
Comments
comments