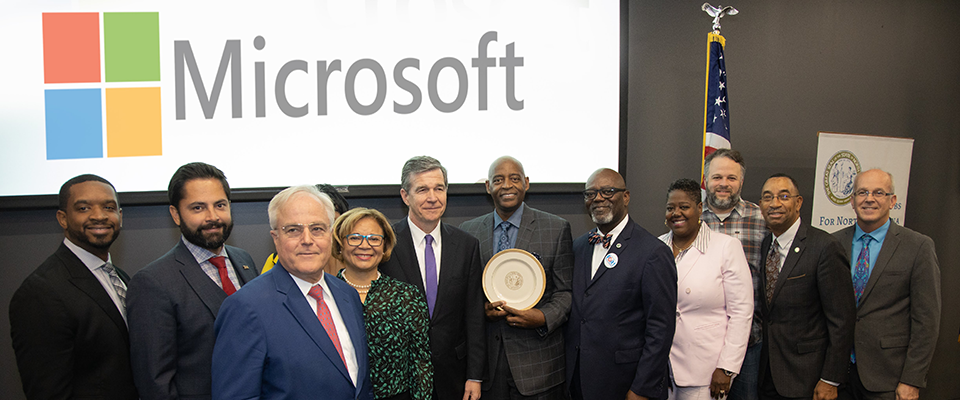 Charlotte city leaders have just announced a major new development coming to Charlotte – a $23.9 million Microsoft expansion in the Queen City that will create 430 new jobs.
Yesterday the Governor of North Carolina, the Mayor of Charlotte, and other key city leaders held a press conference alongside Microsoft officials to make the announcement.
"The opportunity that we have to grow our base and our talent in North Carolina is an exciting one," said Reggie Isaac, Microsoft Charlotte campus director. "Microsoft is pleased to be empowering customers, partners, and employees in the Charlotte area and looks forward to the prospects ahead."
The new development will be added to Lowe's, Honeywell, Better.com, BB&T and SunTrust recent expansions, together bringing over 7,300 new jobs to Charlotte.
"It is a testament to our business environment and the quality of our skilled labor pool that Microsoft would choose to expand operations and grow its partnership with the Charlotte region," said Charlotte Mayor Vi Lyles. "Microsoft has been extremely active in the Charlotte community and we are excited that it will be an even larger part of our thriving tech industry."
What do you think about all the new growth in our city?
Comments
comments