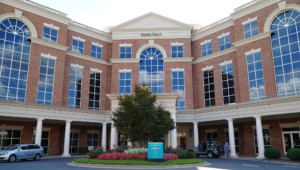 Yesterday, the Mecklenburg County Public Health Department confirmed the first death in Mecklenburg County from the novel coronavirus COVID-19.
The individual who passed away on March 29th was a 60-year-old resident of Mecklenburg County.
Mecklenburg's first COVID-19 death brings our state's total to 6, with the 5 other deaths spread across 5 other North Carolina counties (Cabarrus, Rowan, Buncombe, Johnston, and Harnett).
"Our sympathy and thoughts go out to this individual's family," said Gibbie Harris, Public Health Director. "This first death of a Mecklenburg County resident due to COVID-19 emphasizes the importance to stay at home and away from others to stop the spread of this virus."
As of 10 am this morning, there are 315 confirmed COVID-19 cases in Mecklenburg County.
The health department recommends the follow steps to reduce the spread of the virus:
Comply with the Mecklenburg County Stay at Home Order.
Follow proper physical/social distancing protocols by staying at least 6 feet away from others.
Cover your coughs and sneezes.
Washing your hands often with soap and water for 20 seconds.
According to the CDC, patients with confirmed CoVID-19 infection have reportedly had mild to severe respiratory illness with symptoms of:
fever
cough
shortness of breath
CDC believes at this time that symptoms of CoVID-19 may appear in as few as 2 days or as long as 14 after exposure. This is based on what has been seen previously as the incubation period of MERS viruses.
Some of the best ways to stay healthy include;
Wash your hands often with antiviral soap, or use an alcohol-based hand sanitizer.
Avoid touching your eyes, nose, and mouth with unwashed hands.
Avoid close contact with people who are are coughing or sneezing.
Using probiotics (especially those containing Lactobacillus and Bifidobacterium)
Immunity boosting vitamins, including; zinc, vitamin C, and vitamin D3
If you have any questions about CoVID-19 you can call 866-462-3821.
Comments
comments