Wells Fargo Championship players and spectators narrowly avoided some massive lightning strikes that darted across the Quail Hollow Club's fairways this past weekend.
This photo was taken of the Green at #17 Executive Club and #17 Lakeside Chalets on Saturday afternoon;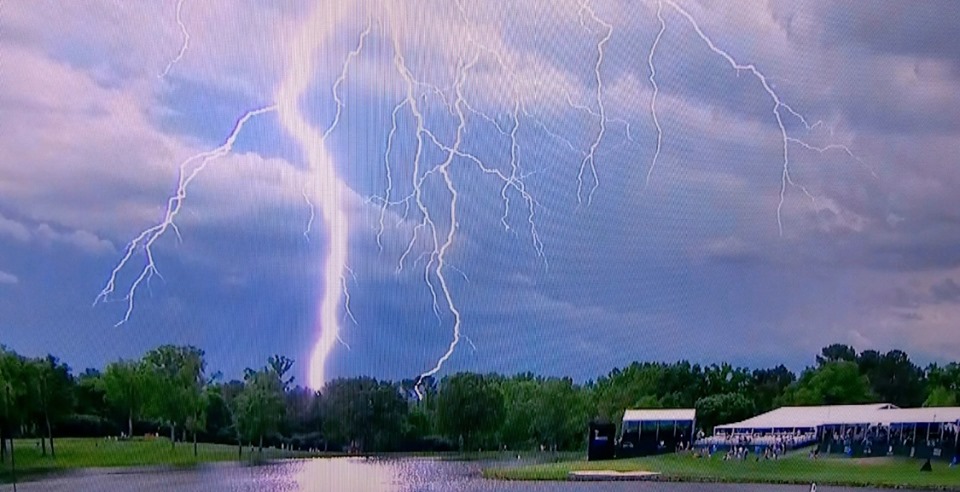 The lightning storm caused play to stop on the Charlotte golf course at 3:37 pm. The round resumed at 4:48 pm, and the game was again halted just 30 minutes later after another massive thunderstorm moved in.
This is now the third weekend in a row that severe thunderstorms have blanketed our region.
Strangely enough, forecasters are now calling for another sunny week, and yet another round of rain and thunderstorms next weekend.
Comments
comments