A massive cluster of great white sharks are now swarming around the Carolina coast, causing alarm for some, and confusion for others.
This past weekend, the tracking organization OCEARCH noted the anomaly on their Facebook page, asking their followers;
"What do you think could be causing this big gap in where white sharks are pinging right now…"
Since they made the post, even more great white sharks have joined the swarm, adding even more mystery to the happening.
Here is the current tracker radar as of 2/12 at 8am;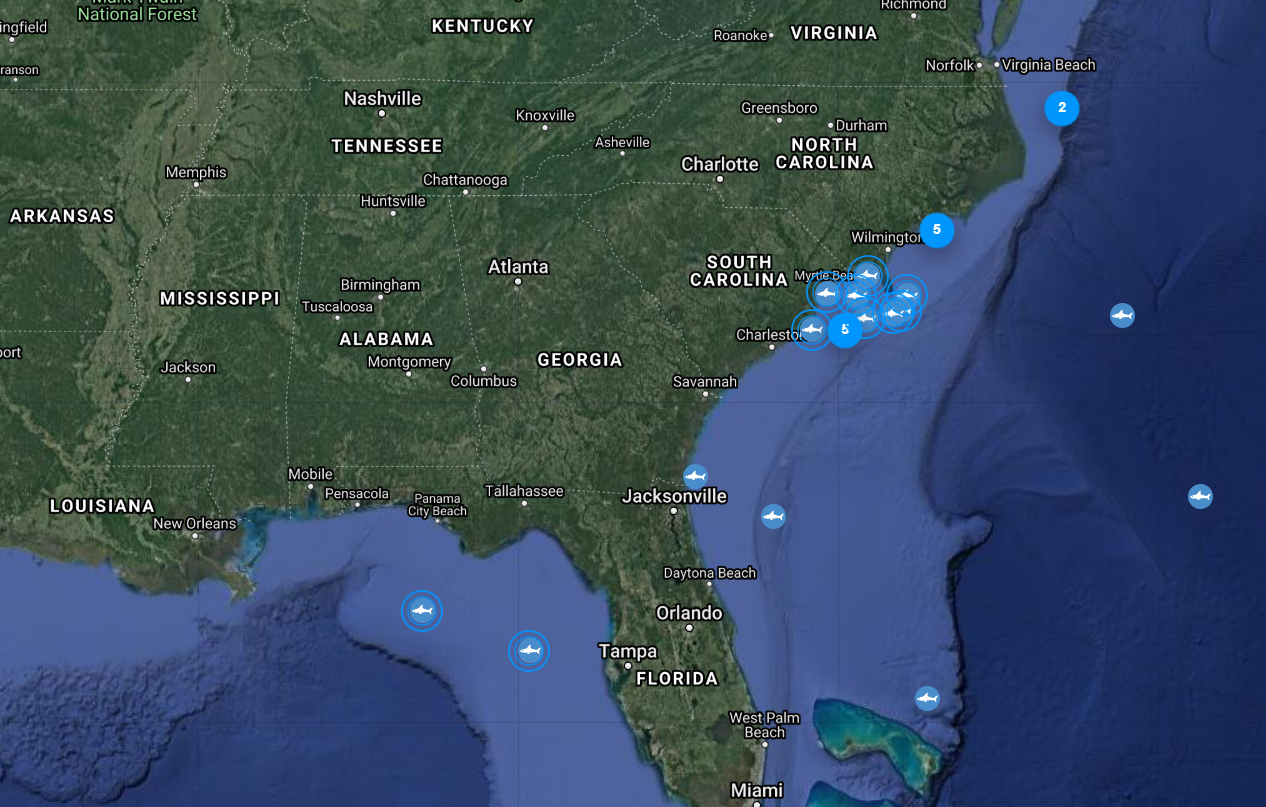 The biggest of the group, Luna, at 15 feet and 2,137 pounds, is now swimming dangerously close to North Carolina's Outer Banks.
Last year, Luna was captured on video just off the coast of Charleston by a group of amateur fishermen (footage of Luna begins at 2:45);
Marine biologists have yet to offer any definitive reason for the unusual swarm. Some think that our recent warm spell could have the sharks coming up from the gulf of Mexico and Florida to follow smaller fish schools, however, this doesn't account for the uniquely tight grouping of the sharks.
If you plan on swimming near any North or South Carolina beaches, experts recommend taking extra precautions, including removing all shiny jewelry, wearing magnetic shark repellents, and avoiding colorful swimsuits.
Your risk will also increase if you swim at dusk or in the early hours of the night.
Comments
comments