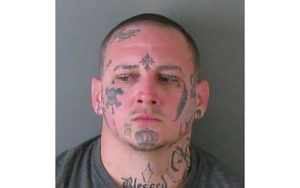 Yesterday afternoon an armed sex offender attempted to steal some clothing at the Macy's department store at the Northlake Mall.
30-year-old Jacob Rowlette was quickly arrested by security guards after he pulled a gun on employees at around 3:45pm yesterday afternoon.
Rowlette was released from a North Carolina prison this summer after being convicted of indecent liberties with a child.
He is now facing multiple counts of armed robbery and assault.
Comments
comments