Yesterday a Union County man was arrested on drug and weapons charges after police raided his home to find 3.24 pounds of marijuana and several assault rifles.
According to police, 33-year-old Ryan Wolf refused to pull his car over during a routine traffic stop and was able to escape the police pursuit. Officers later found his vehicle abandoned in a ditch.
The Union County Sheriff's Office then partnered with the CMPD to find out where Wolf lived and obtain a search warrant to search his home.
They raided his home and discovered a total of 6 firearms, 3.24 lbs. of Marijuana, and a plethora of drug paraphernalia.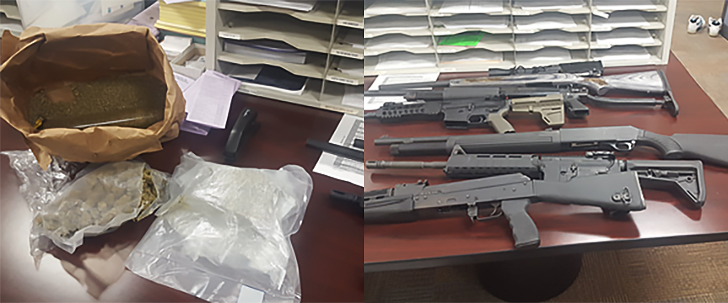 Wolf came home during the police raid and was immediately arrested by CMPD officers and charged with Possession with the Intent to Sell/Deliver Marijuana, Felony Possession of Marijuana, Maintain Dwelling, Possession of Marijuana Paraphernalia.
He's now being detained in Mecklenburg County, awaiting trial.
Comments
comments