A major coastal storm is developing off the coast of North Carolina which will bring potentially life-threatening flooding, damaging winds, and large amounts of rainfall this weekend.
Today the National Weather Service Forecast Office Newport/Morehead City released the following alert:
"Complex low pressure is forecast to develop off the southeast
coast Friday and will persist through the weekend. The low will
produce Storm to Gale Force winds over all of the waters, sounds
and rivers along with large dangerous seas of 15 to 20 feet this
weekend."
On Facebook, they state that "Significant to potentially life threatening coastal flooding impacts are possible, both from ocean overwash and sound-side flooding."
According to Ventusky.com, the massive low-pressure system is expected to reach its climax on Saturday night into Sunday morning with 90+ mph wind gusts;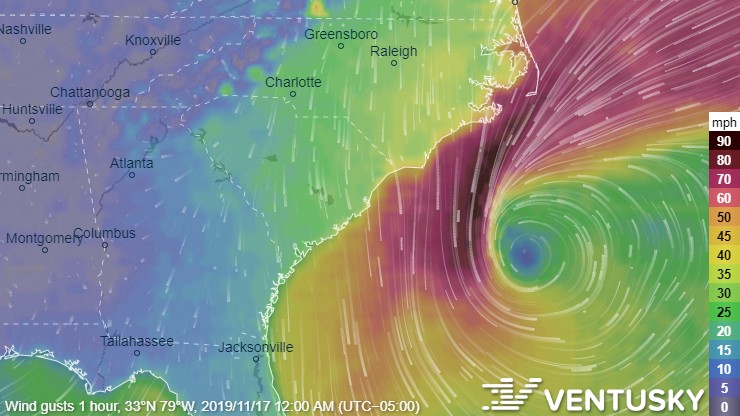 The storm is expected to dump up to 6″ of rain on the Outer Banks and over over 1″ of rain as far inland as Greenville;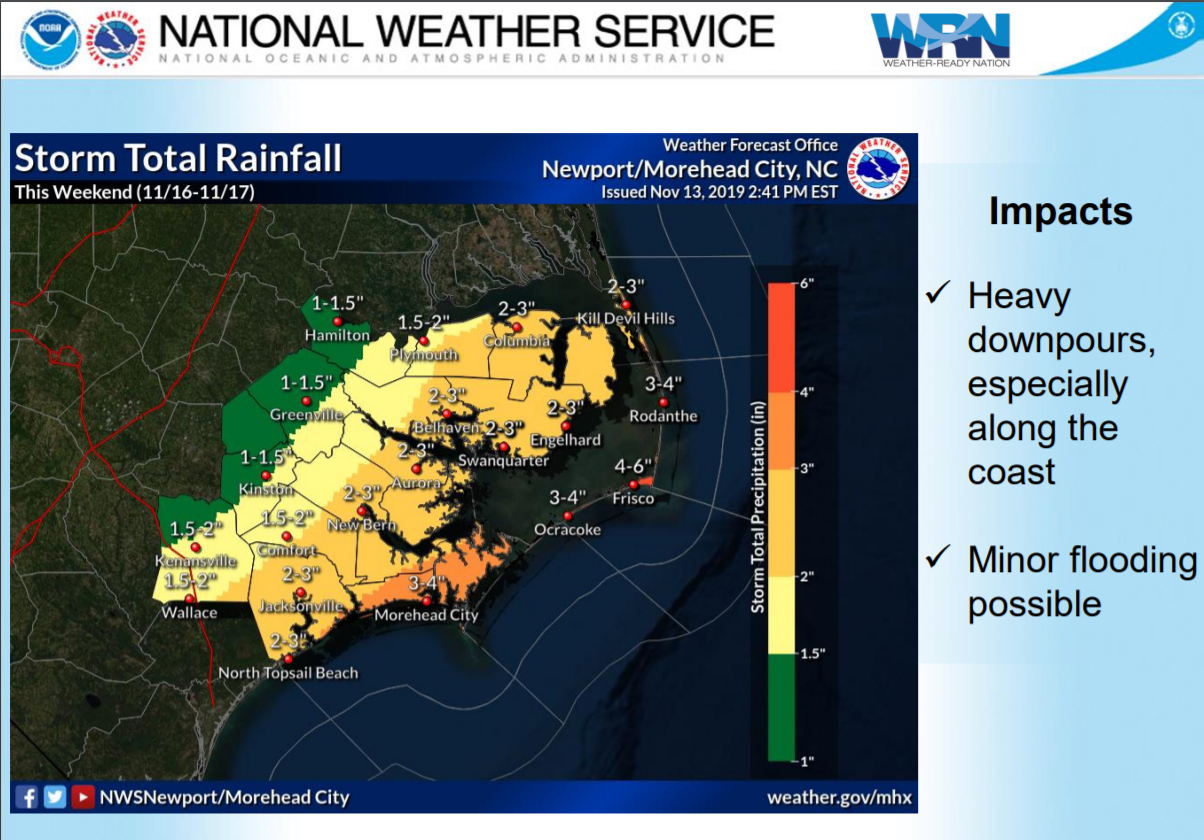 If you live anywhere near the coast, the NWS is recommending you have the following emergency items stocked in your home (available via 2-day shipping on Amazon.com if your local store has already been cleaned out);
In addition, it's recommended that residents along the coast fill their bath tubs and washing machines with clean water in case of flooding.
Comments
comments