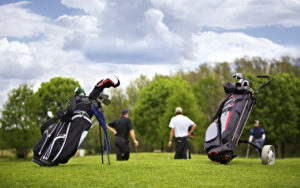 The US Open will return to North Carolina in 2024 for the 124th edition of the major championship, with Pinehurst No. 2 scheduled to host for the fourth time in its history. In fact, it will be the fourth staging of the US Open at Pinehurst in the last 25 years with Martin Kaymer the most recent winner in 2014.
That was undoubtedly the pinnacle of the German's career and, realistically speaking, it doesn't look like he will be able to experience those euphoric highs ever again after being priced at +15000 to win the 2022 US Open at Brookline. Indeed, if you bet on golf, you'll see that Kaymer's odds indicate that he is a shadow of the player he was when he climbed to the summit of the game in 2014 on an early summer's day in North Carolina. Jon Rahm is currently expected to come away victorious based on the latest odds, although there is plenty of competition.
Martin Kaymer goes wire-to-wire at Pinehurst and wins the 114th #USOpen. pic.twitter.com/7rjL7388Jf

— GOLF.com (@GOLF_com) June 15, 2014
Regardless of his current form, Kaymer will always have that day at Pinehurst No. 2 to look back on as he swept aside the field to win by an unprecedented eight shots. In many ways, it was yet another unforgettable day that the golf world was treated to at this iconic course, which has served as the backdrop to some of the most spine-tingling moments in golfing history. 
Stewart's Incredible Victory
At the very top of that list of awe-inspiring memories is undoubtedly Payne Stewart's 1999 US Open win at Pinehurst No. 2. In short, this was a day of golf at one of America's most prestigious courses that will never be forgotten as Stewart fought off a challenge from Phil Mickelson and, crucially, also Tiger Woods who was in his devastating prime. In actual fact, as many as four golfers could have won the tournament as the battle went down to the final hole. Stewart would eventually prevail in the most astonishing of circumstances to lift the US Open under the North Carolinian skies.
As you can see, Pinehurst No. 2 has a thrilling history that is unmatched by any other course in the world. Golf fans can be sure that when the US Open returns in 2024, another chapter in this captivating story will be written that will be talked about for decades to come. 
Admittedly, you can't predict that such a stirring narrative will take place at any other course with such confidence, but you can at Pinehurst given that there seems to be something in the air that surrounds the Sandhills of North Carolina. Call it magic, destiny or even fate, but whenever the world's best converge on Pinehurst No. 2 for the playing of the US Open, professional golf has a habit of changing for good.
Comments
comments