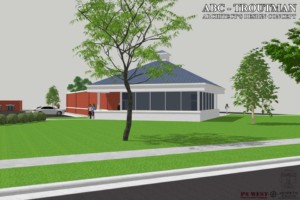 One of Lake Norman's northern-most towns, Troutman, as about to get their first liquor store in history.
Two years ago, local residents voted to approve the sale of liquor by a 64 percent to 36 percent margin.
Town leaders initially contemplated partnering with Mooresville and Statesville to build the new store, but just decided to build it on their own to keep all the tax revenue.
The town board just agreed to purchase some raw land on N. Main St. to build a brand new ABC Store – North Carolina's only state-run liquor chain.
The plans call for a 4,000 sq. ft. structure that will resemble an old-school boathouse.
"It will contain white hardy plank siding on the front and exposed brick along the bottom. The town's Design Review Board believes it will be an asset to the character of the community." commented Erika Martin, Troutman's town Planning Director.
Construction is now estimated to cost $500,000, and will be financed by the ABC Board, and a loan from BB&T Bank.
Do you think this will be a good addition to the town?
Comments
comments