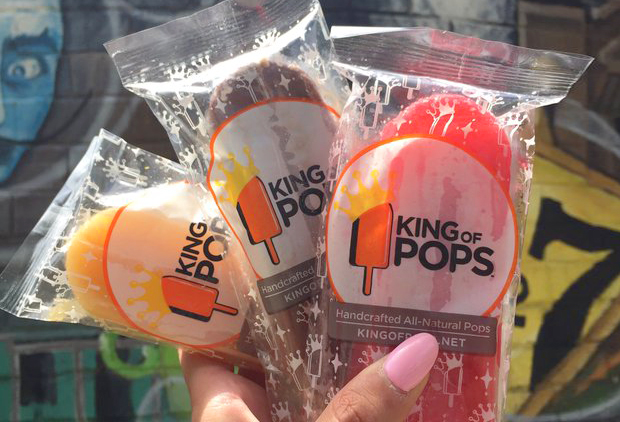 Two southern staples are joining forces for good this back-to-school season. King of Pops, known for their unique and delicious popsicles, and Belk, a 130-year-old department store, are uniting under their shared purpose of creating memorable and happy moments in the lives of their customers.  Through this tasty partnership, children at the Salvation Army Boys & Girls Clubs in 10 southern cities will receive back-to-school outfits.
On Saturday, August 4 from 1 – 5 p.m., King of Pops will be handing out 200 free popsicles at SouthPark Mall (right outside the food court near the entrance by Dick's Sporting Goods). With each popsicle, customers will receive a "Giving is Sweet" card that can be turned in at their local Belk store and, for each card received, the retailer will donate one back-to-school outfit to a child in need at the Boys & Girls Club of Greater Charlotte. Customers will also receive a free pair of Belk sunglasses when they redeem their card in-store.
"Giving is Sweet" cards will include specific directions and can be dropped off at Belk between August 4 – 18. In addition to back-to-school outfit donations, Belk and King of Pops will throw a special party for the Boys & Girls Club that redeems the most cards.
Comments
comments