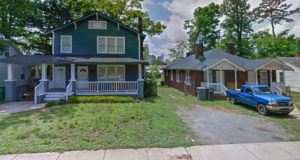 As new cases of COVID-19 surge, reopening plans have been paused or rolled back throughout the country, making clear that the effects of the pandemic are far from behind us. This continued uncertainty is mirrored in Apartment List's 
most recent housing payments survey
, which finds that 32% failed to make their full July housing payments on time.
This is the highest non-payment rent since we began running this survey in April. Fears around evictions and foreclosures have also worsened, and more Americans today are considering a move as a result of the pandemic.
Key findings from the report:
19% of respondents have not yet made a housing payment for July, and an additional 13% have made only a partial payment. Missed payments remain common for renters and homeowners alike.

21% of renters say they are "very" or "extremely" concerned about facing eviction in the next six months, up from 18% in June. Meanwhile, 17% of homeowners expressed serious concern about foreclosure, up from 14% last month.

More than half of respondents have had their moving plans impacted by the pandemic. 33% say that they are now less likely to move during the remainder of 2020, driven primarily by health concerns, while 21% say that they are now more likely to move, driven primarily by the need to find more affordable housing.
Comments
comments