Joedance Film Festival, which just completed its 13th year, will cease operations after contributing its largest annual donation, $82,000, to Atrium Health Foundation.
In short, all the promises that Joedance founders Diane and Mike Restaino made to their son Joe in 2010 to continue the battle against rare pediatric cancers, have been made. The festival will not continue, but Joedance's work will live on at Atrium Health's Levine Children's.
The Joedance Pediatric Cancer Fund at Atrium Health Foundation is substantially funded with a $300,000-plus balance. The Joedance legacy will also continue with the Joedance Internship program and on-going clinical research at Levine Children's.
"It has been a record year for Joedance," said Joedance president Diane Restaino, who will continue to serve on the Levine Children's Board of Ambassadors and the Levine Children's Cancer Champions board. "We were thrilled to have welcomed audiences back for an in-person festival at Charlotte Ballet for the first time in two years while continuing to grow our virtual platform to make the event more accessible. We raised $73,000 and showcased 25 short films from all over the country."
But Restaino sensed the time was right to pivot her efforts.
"As we stepped away from the culmination of another Joedance Film Festival, I considered the organization's future very carefully," Restaino said. "After 13 years and much thought, our family has decided not to continue Joedance Film Festival. When we founded Joedance, it was to complete a specific set of goals – the items on Joe's legacy list. His last request, funding for a Level III Research Technician in the pediatric cancer lab at Atrium Health's Levine Children's, was fulfilled two years ago.
"The film festival, which has been a labor of love for our family, is going away, but our commitment to finding better treatments with better outcomes will not stop. The Joedance Pediatric Cancer Fund at Atrium Health Levine Children's, with a balance $300,000, will sustain our programs. While we will not be actively campaigning for donations, funds from this account must be disbursed with our approval, and we will be very involved with how the funds are used. We will continue to help focus money to support research for underrepresented pediatric cancer, just as we have been doing for years."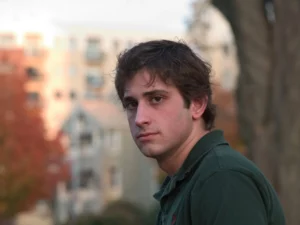 Joedance was founded in 2010 in memory of Joe Restaino to raise funds and awareness for pediatric cancer research at Atrium Health Levine Children's. The family chose a film festival to honor Joe Restaino because of his love of movies. Joedance supports research and clinical trials for pediatric sarcomas, blastomas and brain tumors.
In its 13-year history, Joedance Film Festival has raised more than $400,000 to benefit Levin Children's, including $82,000 in 2022.
The Joedance Pediatric Cancer Fund has crucially supported significant research and programmatic advancements within Levine Children's pediatric oncology program, including:
*funding a Level III Research Technician in Levine Children's state-of-the-art pediatric cancer research lab to operate a specialized piece of equipment, a CyToF machine, which will speed up the process of studying effects of inflammation on cancer cells as it relates to treatment outcomes.
*assisting in funding clinical trials for recurrent osteosarcoma.
*funding multiple cancer research internships, which have provided critical support to the hospital, such as collecting data on integrative medicine, with Joedance Film Festival named as the underwriter for the project.
*assisting in funding additional cancer research and clinical trials, including the Healios Project to prevent mouth sores in cancer patients.
Joe Restaino
Joe Restaino died of osteosarcoma on January 8, 2010, at the age of 20. A resident of Fourth Ward in Charlotte, Restaino graduated with high honors and was a varsity swimmer at The McCallie School in Chattanooga in 2008 before moving on to the University of Pennsylvania. He was treated for the first occurrence of the disease in 2006 during his high school sophomore year. The cancer recurred in 2008 during his senior year at The McCallie School. The third recurrence of his cancer happened his freshman year at Penn. Joe withdrew from school to be with his family.
During the 2008 graduation ceremony at McCallie – which Joe Restaino was able to attend between cancer treatments – he received the Campbell Award, one of the school's highest honors, voted on by the student body. In 2007, Joe Restaino established the Bone Cancer Awareness Walk at The McCallie School and continued to raise money for pediatric cancer research. (That walk is now held jointly with Girls Preparatory School of Chattanooga and has been renamed Mission: Remission.) In August 2010, eight months after Joe's death, his family established the Joedance Film Festival to support the research and clinical trials for rare pediatric cancer at Atrium Health Levine Children's.
Comments
comments