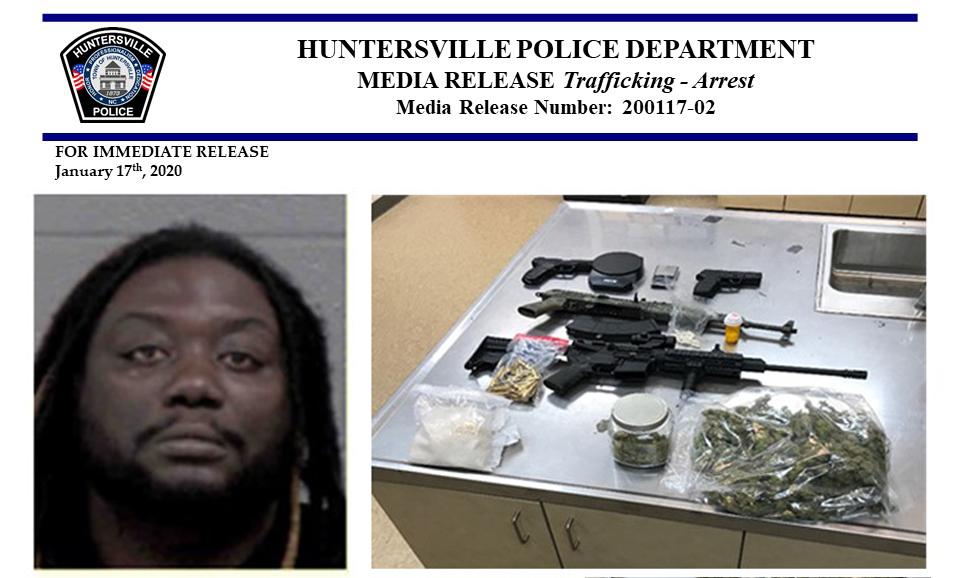 The Huntersville Police Department just sent out a Facebook post about the arrest of a Methamphetamine trafficker, who was in the possession of 1 lb of methamphetamine, 1 lb of marijuana, pills, 2 handguns, and 2 assault rifles.
According to press release, 39-year-old Dominique Townes was arrested yesterday at 9801 Sam Furr Road in Huntersville after selling meth to undercover officers on 3 separate occasions over the course of their 2 month undercover operation.
Along with their statement about the arrest, the Huntersville Police Department decided to cast serious sarcastic shade at Townes' remarks and actions by including the following hashtags in their post;
"#DontSellToThePoPo #RidingDirty #PewPews #ThisBudsNotForYou #MethSucks #DontMethAround #StopMethinWithDrugs #ThatsMethedUp #SavingTeethSince1929 #TheseArentMyPants #IDontKnowWhatThatIs #HuntersvillePD"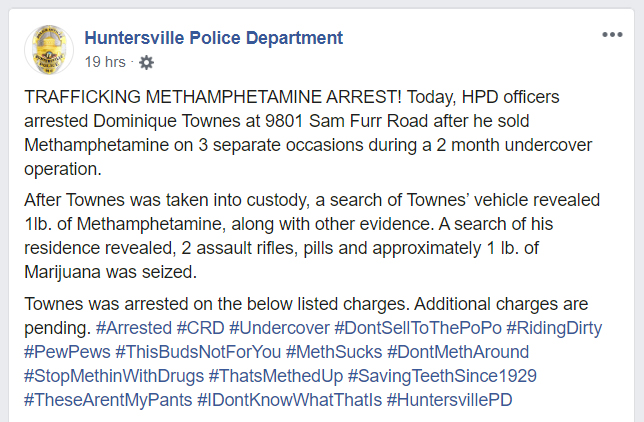 According to The United States Department of Justice, 1 lb of Methamphetamine has a retail street value of approximately $45,300.
Townes has now been charged with Trafficking Methamphetamine by Possession, Trafficking Methamphetamine by Transportation, Possession with intent to Sell and Deliver Methamphetamine, Felony Possession of Methamphetamine, Maintain motor vehicle for controlled substance selling, along with several other charges still pending.
Comments
comments