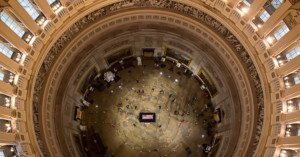 Death is one of those certainties in life that everyone ignores. Funeral homes are trending nowadays because people have started considering the consequences after death. At the same time, you can blend the idea of business and funeral homes and bring something innovative. Someone looking for a new business venture to start with can think of a funeral home business. People with good acumen and a sense of peace with their mortality can begin with the funeral industry. 
There are multiple business ideas within the funeral industry. But before you get on with that, here are some steps to be followed to start your venture. 
Step 1: Formulate your Business Plan 
Once you have the idea in your mind, the next step is to write down the plan and try to formulate it. A business plan is necessary for every context for you to be successful in your venture. Along with the bank asking for your plan, multiple other verifications will require a proper business layout. It increases the chances of your business's success. 
Step 2: Create an Entity 
A business entity is basically the way it is organized legally to operate. You can choose from four separate business entities – sole proprietorship, corporation, partnership, and Limited Liability Company. Every type has advantages and disadvantages, such as costs, administrative requirements, and liability exposure. There are several funeral parlours in Sydney that operates within different entities. You can seek expert business information to make the best choice for your needs. 
Step 3: Name the Business 
Finding a valid name for your venture takes time and effort. The name must be short, resonant, and friendly for customers. Also, it must be relevant to your business idea. 
Step 4: Identify a Location
The location or the rented property for your business is significant as it depends on several factors. You need to identify the size of your business and accordingly select the location. Most of the buildings require renovations to make them appropriate for usage. A funeral home requires a unique design and renovated area, which raises the need for people to buy the property instead of renting them. Finding an existing funeral home on lease is the best option; however, it is rare to find such a property. It saves on time and costs related to design and renovations. 
Step 5: Apply for Permits and Business Licenses 
Different states require different licensing for funeral directors. Funeral homes are often regulated by the funeral rule and the Federal Trade Commission or FTC oversight. It protects the consumers from non-transparent services and products being sold. Many states also reflect the need for funeral homes to be audited to regulate planning services. Local health departments and health administration certify that the funeral home is legal and up to code, then it gets the right to operate. 
Step 6: Look for Financing 
Having the best business idea and inducing the skills to implement it is one thing; finding funds to execute that idea is another. Usually, banks take an interest in providing loans to funeral home runners, but it can be challenging at times. Keep your licenses and certificates in place to avail funds easily. 
Final Words 
Running a funeral home in today's world is lucrative. There is an enormous growth opportunity with these funeral homes as everyone considers something or the other. Mostly everyone will use some product or the other offers used by you as the circumstance is unavoidable. However, starting such a business is not a cakewalk. You need to get registered and follow certain steps. Watch out for these steps and move ahead. 
Comments
comments