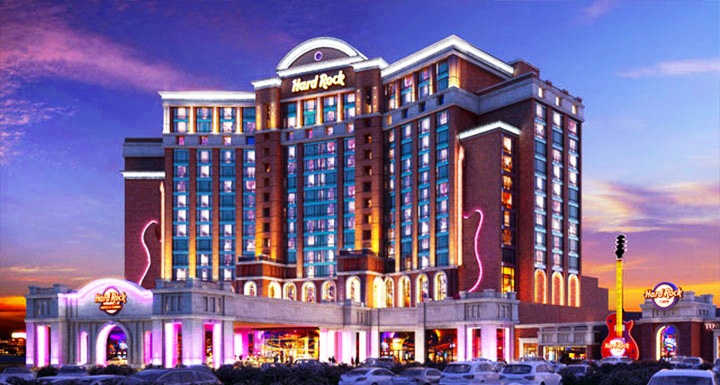 Atlantic City is a wonderfully vibrant place, located in New Jersey.
This city is packed full of things to do, and there's something to entertain every member of the family. Whether you're looking for an excursion for two, a family-friendly holiday or simply a weekend to get away from it all, there'll be something great for you to enjoy in Atlantic City.
One of the main things that Atlantic City is known for is gambling. New Jersey, after all, is one of the gambling hubs of America. It's the perfect place to head to if you want to experience gaming at some of the most luxurious and modern casinos in the industry.
Additionally, sports betting and online gaming are also legal in New Jersey, so you can be sure that you're not going to run out of things to do. If you're a gambling fan, this is most certainly a city that needs to be on your travel bucket list.
Of course, it's not just gambling that Atlantic City has to offer.
Whatever your interests are, there will be a number of ways for you to have fun in this glorious city- and that's what we will be taking a look at today. In this blog post, we'll be looking at how to make the most out of your next trip to Atlantic City. We'll be going over sights to see, iconic places to visit and places to help you build memories to last a lifetime.
Visit Steel Pier Amusement Park
To start off with, let's look at a place to visit that's very family friendly.
Steel Pier Amusement Park is incredibly popular with locals and tourists alike, and it is located on the boardwalk in Atlantic City. It is the oldest amusement park in Atlantic City. The boardwalk is immensely popular, with plenty of fun rides, attractions and unique shops to explore.
As this Trip Advisor page notes, Steel Pier Amusement Park is a lot of fun for families and friends alike. There are go-karts, ferris wheels, helicopter rides, arcades and so much more. If you're looking for somewhere light-hearted and fun to spend your time in Atlantic City, this could be the perfect place for you.
Explore the Hard Rock Casino & Hotel
The Hard Rock Casino & Hotel is one of the main things that brought Atlantic City such popularity and success, as this Travellers Today article points out. Hard Rock is a legendary name in the gaming world, and if you're a gambler, you're bound to have heard of it.
It's not just gambling that this iconic location has to offer, though.
There are high-class restaurants, intense entertainment and plenty of other games too. The hotel is also incredibly beloved by many for being luxurious and top quality, and it is most certainly worth a visit, even if you wouldn't call yourself a gambler.
Go shopping at Tanger Outlets
Something else that Atlantic City is well known for is its wide variety of shopping locations. As this article points out, Tanger Outlets is located on Baltimore Avenue, and is home to a wide variety of incredibly popular shops. It's an attraction that is popular with both the local residents and tourists as well.
Whether you're looking for bargains in places like H&M or Forever 21, or looking to splash out in shops like Ralph Lauren or Michael Kors, you're sure to have a great time shopping here.
There are also a number of lovely restaurants available, so you can make a full day out it. This is a great place to head if you're on vacation with a group of friends, or exploring by yourself.
Go gambling at Caesar's Atlantic City casino
Caesar's is an iconic name in the world of gambling. If you're heading to Atlantic City for the purpose of enjoying the legal gambling scene, you need to check out Caesar's in person or even online (check this review for more details). It's one of the biggest gambling locations in the city, and it's located on Pacific Avenue.
Tripadvisor shows this casino to be incredibly popular, not only for the gambling too. There are world class restaurants, and plenty of fantastic sources of entertainment too. Caesar's is certainly a household name in gambling, so this casino is one you can't miss out on.
Visit the Absecon Lighthouse
A final suggestion for something to do in Atlantic City is to check out the Absecon Lighthouse. This is a landmark in New Jersey, and it's simply beautiful to see in person.
You can find it on Rhode Island Avenue, and enjoy the beautiful views from atop the lighthouse. There's also a gift shop, so you can grab a quaint memento to mark your exciting trip.
To sum up
As you can see, Atlantic City is an amazing place to visit for a number of reasons.
There are intriguing places to visit, fun days out for families with children to entertain and lots of opportunities for gamblers to get their fix. Put simply, it's easy to understand why Atlantic City is such a popular place for people to visit on their holidays.
There are a variety of things to suit people of all budgets, as well. No matter if you're on a smaller budget and looking for a cheaper holiday, or on a bigger budget looking to splash out on a fancy hotel and excursion, there will undoubtedly be something perfect for you available in this intriguing city.
Before you head out on your holiday, make sure to book and plan as much of it in advance as possible. As we noted, it is incredibly popular after all, and to avoid disappointment with hotel bookings or entertainment, it's best to plan ahead where possible.
Want to read more about New Jersey and what it has to offer? Looking to read more about gambling and the gaming world? We've got you covered. Take a look at our website to read the rest of our blog posts today, or feel free to get in touch with a member of our in-house team to find out more about what we do.
Comments
comments