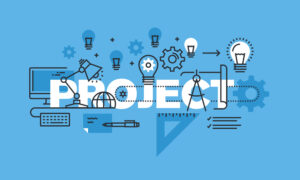 Have you been given a project and are not sure whether you will complete it on time? The good news is that you can complete the project on time and offer quality results with the proper planning. However, regardless of the project you choose, you need to know its requirements and deadline. Below are some of the tips that will help complete your project on time without experiencing burnout.
Use the right tools
One of the reasons people fail to complete projects on time is because they do not use the right tools for every activity. Once you have been allocated a project, you should look for a great source for templates that will help you identify the suitable template for your project. Using the right template will make work easy for you, thus facilitating the project's timely completion. There are many tools on the internet that you can use to make work easier. All you have to do is identify the right tools for your specific project.
Avoid distractions
Are you seeking to complete a project on time? Then, it is advisable to avoid distractions. Given that most people are working from home, it might be challenging to avoid distractions. However, you need to create time and look for a quiet space in your home to experience minimal distractions. This will enhance your concentration level, thus making it easy for you to complete the allocated tasks on time.
Get help whenever necessary.
If you have challenges completing a particular section of the project, you might waste a lot of time figuring out a solution. The best thing to do is seek help from someone who knows how to go about the project. This could be a colleague or a friend. Once you are done with the challenging part, you will be amazed by how fast you complete the project. If you can't find help from colleagues or friends, you can consult with your superior on how to go about it.
Track your progress
Tracking your progress is another way to facilitate the smooth running of a project. If you track your progress, you will identify sections of the project that took you too long to complete. In turn, you will plan for the remaining time accordingly. Fortunately, there are many project planning and tracking tools on the internet that you can use to complete your project on time. Failure to track the project's activities will result in delays or rushes to complete tasks within a limited period. This could highly affect the reliability of the finished work.
Focus on one task at a time
Another essential aspect that will enable you to complete your project on time is focusing on one task at a time. This will allow you to complete the task without making errors. Imagine completing a project, only to realize that you made an error in the first step. This is bound to happen if you focus on multiple tasks at a time. Your attention will be divided, making it challenging for you to provide good quality work. Ensure to arrange the tasks for the agency to avoid mixing things up for the project.
People will often be allocated projects to work on in their life. The project does not necessarily have to be done by your organization. For example, you can be given the task of planning a baby shower, wedding, or funeral. If you do not have project management skills, the above tips will help you provide desirable results. If you have been planning projects, you already know how important the above tips are. Planning is key to the timely completion of a project.
Comments
comments