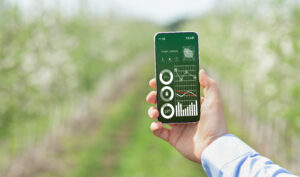 There are many ways that data rooms can help your business, but the most important is the fact that they can help you to grow. A data room can help you to grow your business by raising your profile, increasing your sales, and reaching a larger audience. One of the ways that a data room helps you to grow your business is by raising your profile. Many companies are now looking for businesses that they can partner with and work with on projects. The minute that you get a data room up and running on your website, you are letting the world know that you are a business that is serious about innovation and growth.
Accountability
When you're starting a business, it can be difficult to be accountable for your actions, especially when you're trying to keep both your employees and investors happy. The truth is that startups don't always run smoothly, and the majority of them fail. This is even more of a problem when you're in the unfortunate situation where you're in over your head. Having a data room can help you save a sinking ship by making sure you're always prepared for the worst-case scenario.
As the name suggests, a data room is a private, secured area on a website that allows the sharing of data between individuals and parties within the platform. The data room is a virtual space that contains files of any kind. These files could be restricted or confidential in nature. Typically, the data room is used by businesses to share sensitive information with their clients and partners. Businesses make use of data rooms to share information such as financial records, legal documents and contracts, and marketing strategies. The data room is made available to its users after they sign up and create an account. Users can then access the information they need and share it with other users who also need the same information. This is what makes it accountable.
Security and support
Security and support are vital when it comes to outsourcing your data room. Your data room should be secure, and your team should be able to access it at any time of day. You need to be able to share files securely with your customers, and you need to be able to store them long-term. You also want to make sure that your data room is backed up. In the event of a hard drive failure, you don't want to lose all your valuable information. You also want to make sure that your data room uses data room security protocols that can help you stay safe and comply with regulations. 
Document management
Since the introduction of the Internet, it has become crucial to ensure that all the information that is made available to the public is accurate and up-to-date. The document management process is no different, but it is imperative as it is a vital part of any business. It is also important that the documents a business holds reflect its overall image and the way it wants to be perceived.
The first thing that comes to mind when you hear the term 'Document Management' is the ability to store and retrieve all types of documents. This is indeed a good thing to keep in mind. But what if the documents you want to store are not just words but pictures, video, audio, or even live data? It might turn out that the most basic document management system isn't a perfect solution. That's why in the modern world of business, a company is expected to search for document management software that would not only enable it to store documents but also enable the fast, smooth, and efficient retrieval of the stored data. The best thing about data room software is that it can be customized to fit the needs of a specific company. A company might want to keep its documents confidential. In that case, it would be good to invest in a data room that can allow access to the documents only from a specific location. Or perhaps a company wants the ability to access and share documents from a mobile device. In that case, it should ensure that the chosen software is compatible with mobile devices. If you want to know more about starting a business, you can find relevant information at  companyformationfinland.com.
Permission settings
Data rooms are an integral part of any business today. They are an excellent way to communicate with potential clients, partners, or investors. As their name suggests, data rooms let you store and manage all of the documents related to your project in one place. The documents can be shared with others in order to receive feedback, comments, or simply to get a second opinion. The actual structure of the data rooms varies from one provider to another. They usually offer several useful permission settings.
Comments
comments