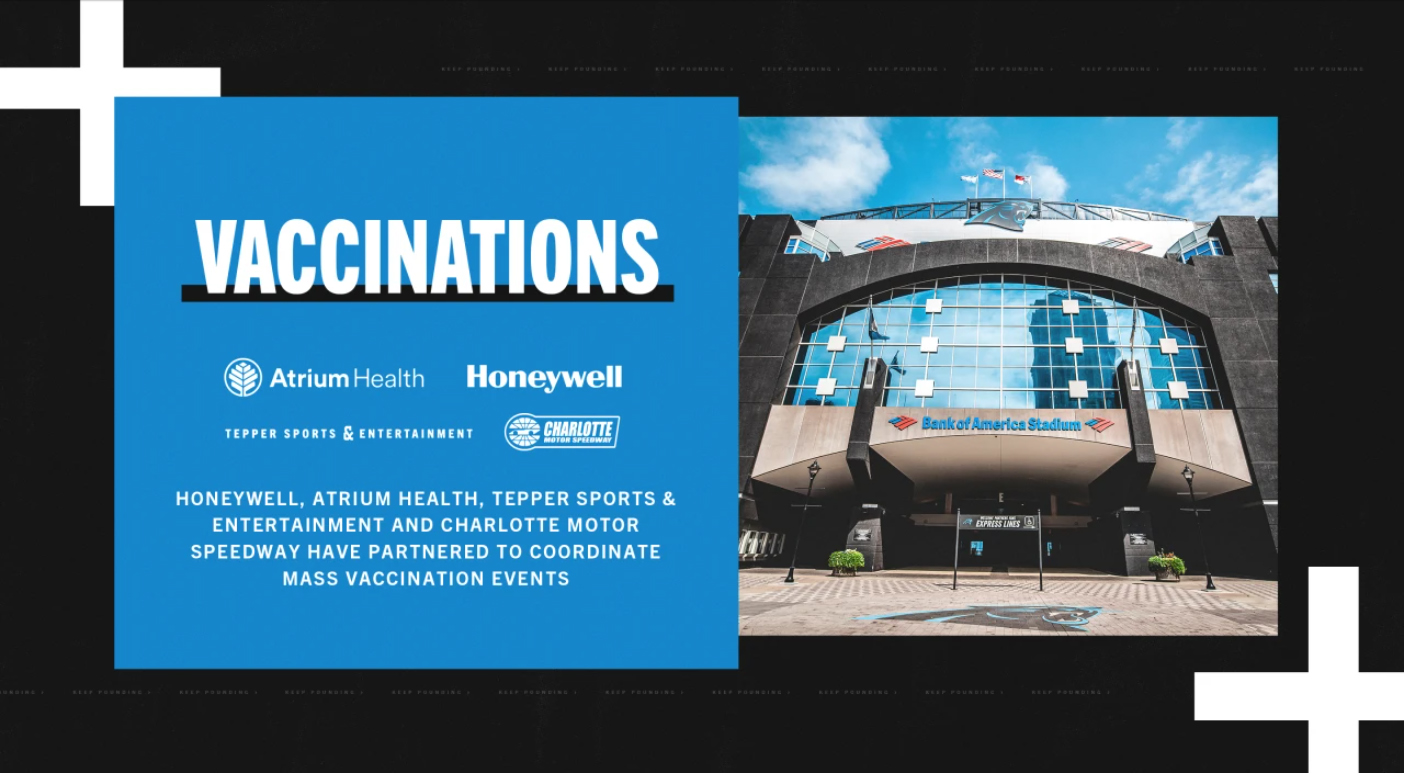 With COVID cases continuing to spike around our region, a historic partnership has now been formed with a truly historic goal – to vaccinate 1 million people around the Charlotte region by July 4th.
According to a press release, Honeywell, Atrium Health, Tepper Sports & Entertainment, the Charlotte Motor Speedway, the City of Charlotte, and Mecklenburg County are joining forces to "unleash their combined strength to vaccinate as many frontline workers, members of the general public and of underserved communities as quickly and efficiently as possible".
"We look forward to working with our partners to make this event happen," said Mecklenburg Public Health Director Gibbie Harris. "The only way to get the virus behind us is for people to be vaccinated. I also hope that by July, by working together, we can exceed the goal of 1 million people in this region starting to be protected."
The upcoming events will also be supported by the Governor's office and The NC Department of Health and Human Services.
"Getting vaccines in people's arms as quickly and equitably as possible is a top priority for North Carolina," said Gov. Cooper. "Partnerships with businesses, health providers and government like this can help get it done."
On Tuesday, Governor Cooper briefly mentioned the possibility of "large scale vaccination events" in the near future:
The partnership is still finalizing the dates, times, and procedures for the large-scale vaccination events around the Charlotte region.
We will update this article when specific details are released. 
Comments
comments