Harris Teeter is about to open their new flagship location in the same location as their first store, which closed back in 1988.
The new store will feature retro styling and logos, very similar to how things looked almost 30 years ago: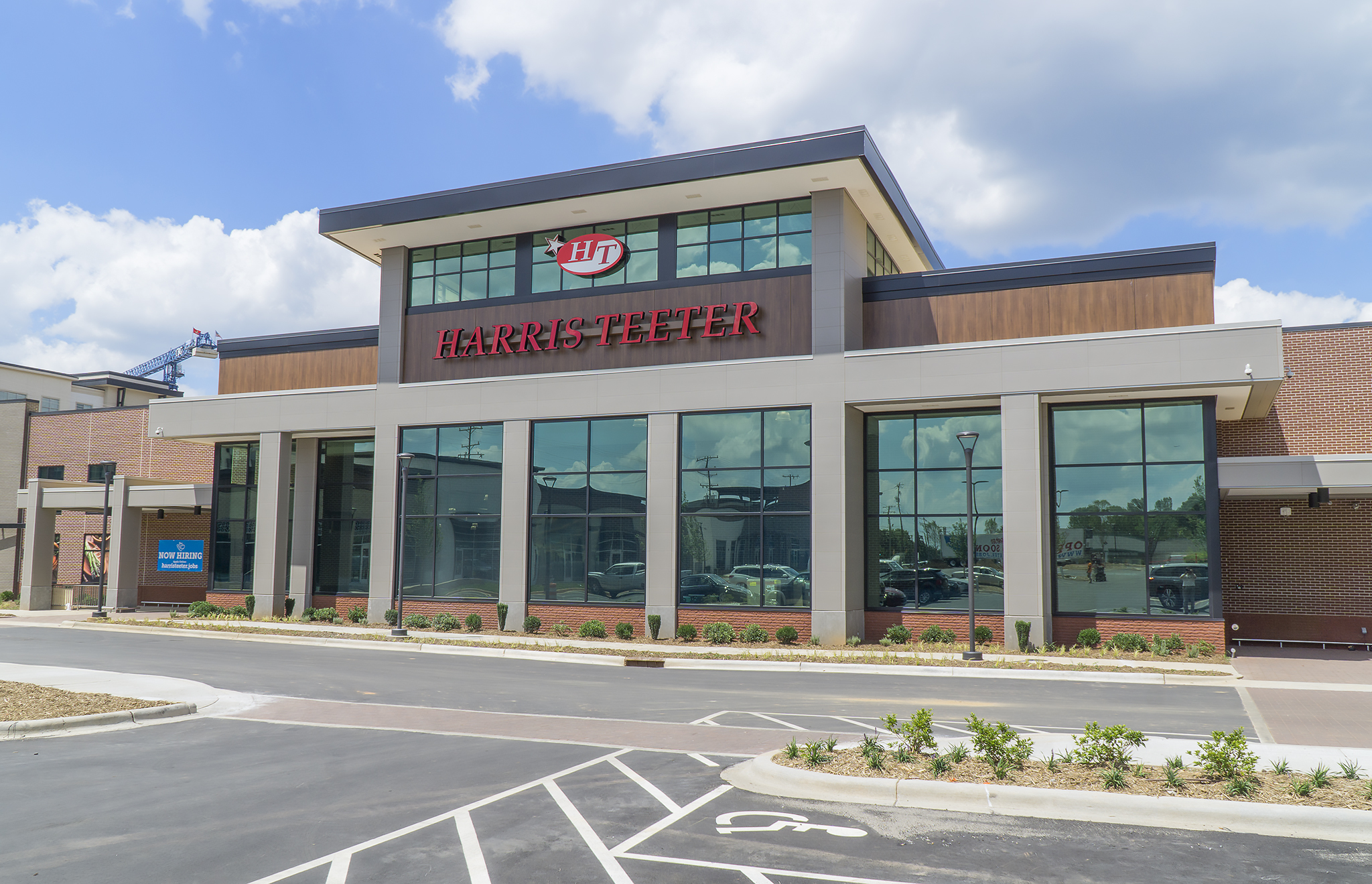 "Harris Teeter is a Charlotte-born brand, and we are extremely excited to be back in the Sedgefield neighborhood with our brand new store," said Danna Robinson, communication manager for Harris Teeter. "As we are returning to the exact block where the original South Blvd location stood nearly 30 years ago, we decided to embrace the nostalgia of our 1960's roots by incorporating one of the company's original logos on the exterior of the building. We hope our hometown shoppers will feel the nostalgia, while also enjoying the modern, convenient offerings inside."
The new flagship store will be one of the largest in the country at over 53,000 square feet, and will feature the best amenities the store currently offers, including; an extended hot foods bar in the 'Fresh Foods' department, a wine and beer bar (featuring 16 beers on tap and a growler filling station), an expanded organic and specialty produce section, a pharmacy, and an events station which will feature weekly meal specials.
The new location will also feature a massive new Starbucks:
Harris Teeter will be holding a Grand Opening event at the new store located in the Sedgefield Shopping Center, 2717 South Blvd. on Tuesday, June 20 at 5 p.m. with a ribbon cutting ceremony and 'Taste of Teeter' sampling event, featuring many of Harris Teeter's most unique products.
Comments
comments