Great news for fresh avocado lovers!
One of America's largest avocado distributors just finished construction on their first east coast distribution center right here in Charlotte, according to a press release.
Henry Avocados primarily distributes HASS avocados to restaurants and grocery stores, and they recently started distributing to online retails that sell direct-to-consumers on Amazon.
Their new 25,000 square foot center near the Charlotte Douglas airport includes forced air rooms, cooler storage space, loading docks and a mechanical equipment room.
It's located at 4045 Perimeter West Dr., near the intersection of Wilkinson Blvd. and 485;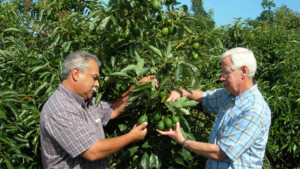 Henry Avocado's new east coast facility now has the ability to distribute over 300,000 fresh avocados every day. This means we'll start seeing fresher avocados in grocery stores and restaurants throughout the Charlotte region.
The company was originally founded in 1925 – they now ripen and distribute avocados through their centers in California, Arizona, Texas, and now North Carolina.
"Fresh organic and conventional avocados are always in season at Henry. As a year-round distributor, Henry grows and packs avocados from its groves in California and imports from growers in Mexico, Peru and Chile that meet the company's strict quality and freshness standards," according to Henry's website.
Comments
comments