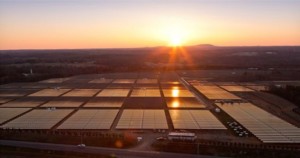 Gaston's largest solar farm has just been approved by County commissioners. The $20 million project will produce an estimated 10 megawatts of power, enough to provide power to over 1,000 area residents.
Ecoplexus Incorporated will be building the new facility on approximately 130 acres around the old Briar Creek Golf Course in North Gastonia;
The project was initially rejected by Gaston County commissioners earlier this year due to neighbor complaints but after some redesign and PR campaigning, the commissioners changed their votes.
Ecoplexus currently operates about 20 sites around North Carolina which feed power to both Duke Energy and Dominion Energy grids.
Comments
comments