Fort Mill's third high school is finally taking shape after the $226 million bond was approved last year for the districts new high school, middle school, aquatic center, training facility, new land, and other upgrades.
Here is the new drawing of what the district wants their newest high school to look like;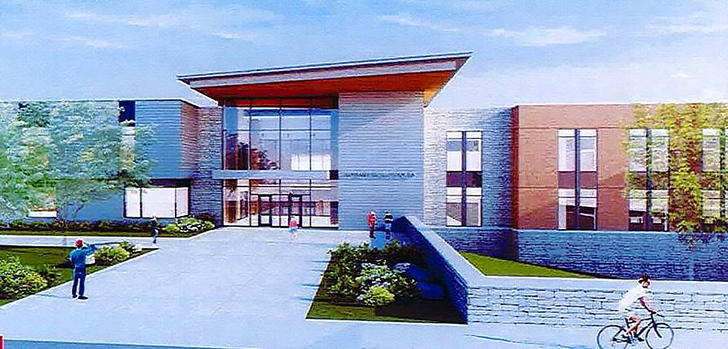 The district is hoping their new designs will be approved so they can begin grading and construction on the site as soon as possible.
The new high school will be located on the southwest corner of Whites Road and the newly completed Fort Mill Parkway:
The new high school will also include a football stadium, soccer and lacrosse fields, a full track space and three practice fields to the southeast.
The property will also baseball, softball, and tennis facilities along the western edge of the property.
Comments
comments