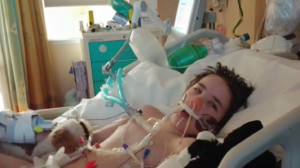 North Carolina has just reported its first case of MIS-C (Multisystem Inflammatory Syndrome in Children), a potentially deadly condition connected to COVID-19.
According to the press release, "MIS-C is not contagious, but children with these symptoms could have COVID-19 or another infection that may be contagious. Parents and caregivers should take precautions to prevent spread, and health care providers will use infection control precautions when treating your child."
.@ncdhhs is reporting its first case of Multisystem Inflammatory Syndrome in Children (MIS-C) associated with #COVID19. Learn more: https://t.co/Nr7rQYXuFr

— NCDHHS (@ncdhhs) May 21, 2020
The first case of the rare MIS-C was reported in late April in England, but since then, it's been rising at an exponential rate around the world as COVID-19 continues to spread.
Most patients who have been diagnosed with MIS-C have a fever that lasts for several days, and other common symptoms including:
Irritability or decreased activity
Abdominal pain without another explanation
Diarrhea
Vomiting
Rash
Conjunctivitis (red or pink eyes)
Poor feeding
Red, cracked lips or red, bumpy tongue that looks like a strawberry
Swollen hands and feet, which might also be red
Call your child's doctor or 911 immediately if your child has a persistent fever plus any of the above symptoms.
Comments
comments