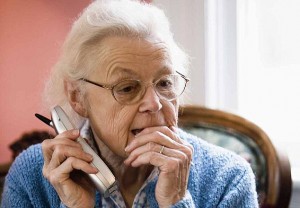 After a recent data breach from North Carolina's Healthcare Management Solutions, LLC (HMS), which largely handles NC Medicare beneficiaries' personal information, state officials are warning Medicare recipients to be vigilant.
Those affected by the breach will be notified by letter in the coming weeks. If you were affected, you should be receiving an updated Medicare card with a new Medicare identification number.
"Those seniors receiving Medicare benefits should be on the lookout for correspondence from the federal government regarding this incident," said Insurance Commissioner Mike Causey in a press release. "I urge those that do receive letters in the mail to take action and ensure their information is secure."
Once you receive your new card, you should:
1. Follow the instructions in the letter that comes with your new card. 2. Destroy your old Medicare card. 3. Inform your providers that you have a new Medicare Number.
For assistance with Medicare questions, contact NC SHIIP at 1-855-408-1212 Monday through Friday from 8 a.m. to 5 p.m. to speak to a SHIIP counselor.
Comments
comments