Charlotte Mecklenburg Schools has just announced a new program to keep students fed while learning from home during the pandemic.
The new "CMS Eats" prorgram will feature 40 pick-up sites across our city (click here to view a map of all the sites) as well as deliveries to designated bus stops.
Meals bundles will be free or reduced in price for students who qualify, and $15 for all others.
Meal bundles will include boxes of 5 breakfasts and lunches.
Here is the full menu of what meals will be available: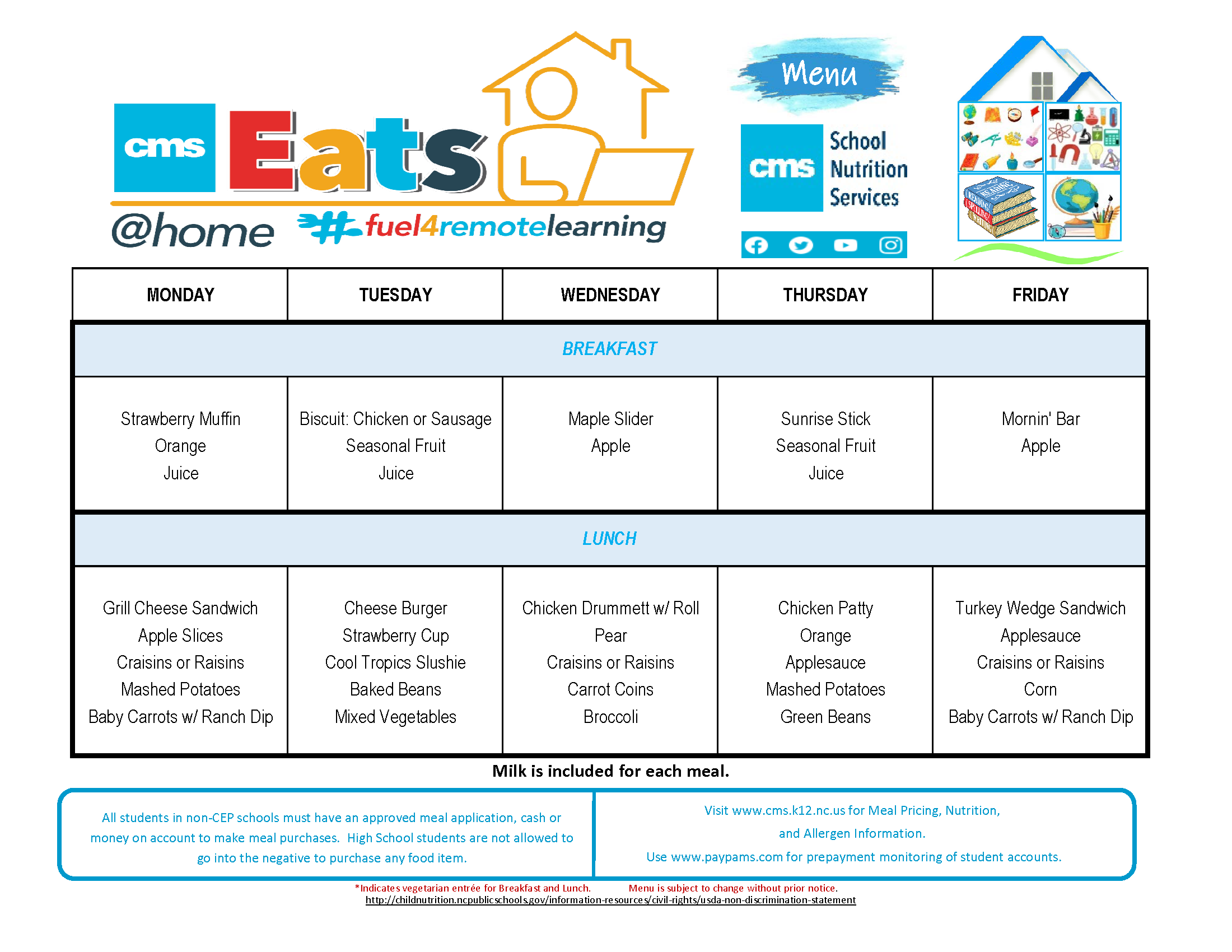 CMS Eats at Home meal bundles will be available the week of September 1.
Comments
comments