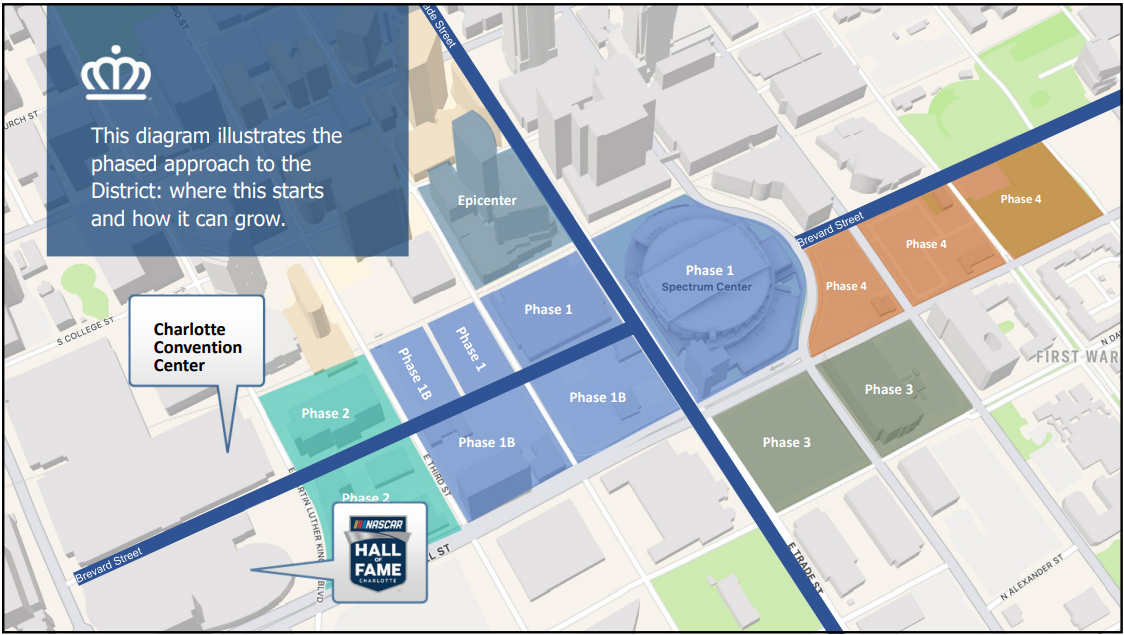 Charlotte city officials have just released plans for a massive new entertainment hub in the heart of our city.
"The District", as they are calling it, would tie together the new Transit Center, and Queen City Quarters (formerly Epicetre), and the Spectrum Center in a continuous walkable entertainment and retail corridor.
It would span about 12 city blocks along Brevard and Trade Street. The goal of the hub would be to draw people in year-round, rather than just on days when there are games or concerts taking place.
According to the official presentation by the city's Transport, Planning and Development Committee, 'The District' will "create synergy for engagement and foster diversity, equity, inclusion, and belonging," and "has the potential to create new revenue source for the City and stakeholders through a sponsorship program that will attract top
companies".
Let city officials what you think about 'The District' and you think city leaders should focus on other areas in their new survey:
#CLTCC is shaping the priorities that will guide the city's next budget. Resident feedback is the foundation of that work.

Take our survey to rank and share your priorities for the fiscal year 2024 budget: https://t.co/1RGi127MDH

— City of Charlotte (@CLTgov) February 8, 2023
Comments
comments