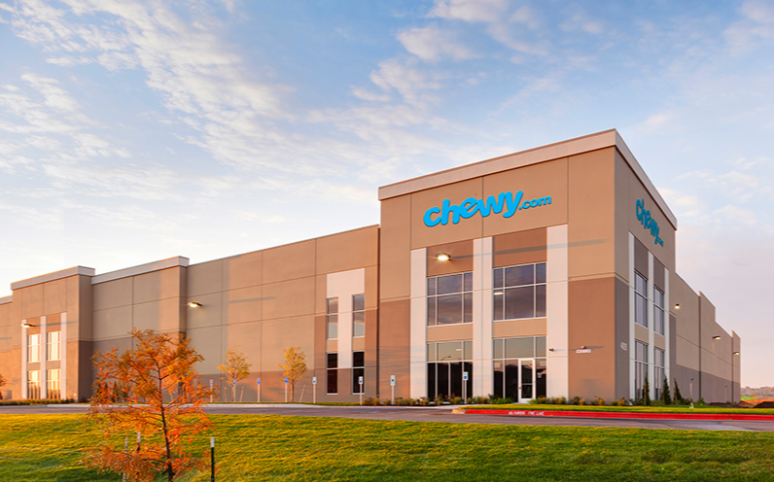 Pet Supply Retailer 'Chewy' has just announced that it will be building a new $55 million facility and creating at least 1,200 new jobs in Salisbury, NC, about 44 miles northeast of Charlotte.
The plan now represents the single largest job announcement in Rowan County's history.
In a press release, Cooper said the deal came together largely due to a $166,650 performance-based grant from our state.
🚨 Jobs Alert: Gov. Cooper today announced that @Chewy, an online pet supply retailer, has selected Rowan County for its new fulfillment center, creating 1,200 new jobs and investing $55 million. pic.twitter.com/uci68UdvRa

— Governor Roy Cooper (@NC_Governor) April 17, 2019
Rowan County also contributed a $2.3 million property tax incentive and a $400,000 equipment grant to attract the company.
"Chewy's expansion in Rowan County is great news for the Charlotte regional economy and I am proud that the company chose to invest here," said Rod Crider, president and CEO of the Rowan EDC. "This signature win validates all of the hard work of the Rowan County Board of Commissioners and others over recent years to improve the economic competitiveness of our county. This project means more jobs, investment and momentum for our community and we couldn't be more excited about the future. What pleases us most though is that the 1,200 new jobs that Chewy is bringing to the area will provide new opportunities to local job seekers and a chance for more Rowan County families to live their American Dream."
The sheer volume of jobs will make Chewy the largest private company in Rowan County, just edging out Food Lion and Daimler Trucks, according to the EDC.
There will be an official groundbreaking for the new Chewy facility on May 2, with a completion date set for sometime in June of 2020.
"We're excited to expand Chewy's fulfillment operations to North Carolina, our first in the state and ninth in the country," said Pete Krilles, vice president, corporate real estate and facilities for Chewy, Inc. "We greatly appreciate the partnership with Rowan County, the Rowan EDC, North Carolina Department of Commerce, and the Economic Development Partnership of North Carolina. We look forward to making a positive economic contribution to the region with the creation of 1,200 new jobs. In addition to job creation, our new fulfillment center will enhance our delivery network across the southeastern United States, allowing us to better service Chewy customers with even faster delivery times."
Chewy was originally founded in 2011 to attempt to disrupt the existing pet industry by selling a wide variety of pet supplies online for lower prices and more expertise. PetSmart purchased the company for just over $3 billion in May of 2017
Chewy now operates as an independent subsidiary of PetSmart.
Comments
comments