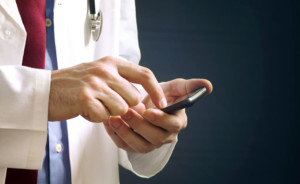 Charlotte-based Premier Inc. (NASDAQ: PINC), a healthcare improvement company, is partnering with Progknowse, Inc. to develop new predictive analytics capabilities that support precision medicine and personalized care delivery.
Premier and Progknowse plan to work with leading research universities and data scientists to develop real-time predictive algorithms that can be used by individual health systems to support care interventions for patients with specific genetic markers.
Progknowse, a startup predictive analytics firm recently founded by former Inova Health System Chief Technology Officer, Marshall Ruffin, MD, will utilize the PremierConnect platform to access national data sets that include de-identified clinical outcomes data on approximately 45 percent of all patient discharges in the U.S. Progknowse will access this data within a secure development space, which can be leveraged by data scientists to create predictive algorithms that advance and personalize treatment based on specific genetic information.
"Today, only the most technologically advanced health systems are conducting precision medicine research, and even then, their view is often limited to their specific populations," said Leigh Anderson, President of Performance Services at Premier. "This partnership combines the skills and resources necessary to access data sets and genomic information to create a much broader, national healthcare database for data scientists to analyze. Once developed, the resulting output is expected to allow us to offer discrete analytics as a syndicated service to our members, putting precision medicine within the reach of almost any health system, regardless of size and budget. If successful, we believe this will effectively eliminate the need to make large investments in home-grown solutions, all with the goal of better serving patients."
In their work with researchers and data scientists from several major universities, Premier and Progknowse plan to create the first set of predictive algorithms on precise, actionable therapeutic recommendations for improving and personalizing care delivery.
"One of the biggest challenges facing precision medicine efforts is the need for massive amounts of clinical data," said Brett Beaulieu-Jones, PhD, co-founder of Progknowse and Research Fellow in Biomedical Informatics at Harvard Medical School. "Not only does this include genomic sequencing information for a large population, but also treatment variables housed within the EMR and their connections to longitudinal cost and quality outcomes. Working with Premier and Progknowse, we will develop and have access to an extensive predictive data source with algorithms that will enable us to better understand the progression of certain diseases, how they affect specific patient populations and how providers can better intervene for more successful long-term outcomes."
Dr. Ruffin founded Progknowse with the vision of enabling precision medicine to improve healthcare outcomes.
"As a former health system chief technology officer and user of the PremierConnect platform, I believe that Premier is the only organization that can help Progknowse realize our vision," Dr. Ruffin said. "No one health system can produce the volume of data needed to conduct this work, and as a national alliance and trusted partner to health systems, Premier has an unparalleled track record as a trusted source of integrated data and insights that help health systems innovate and make leaps forward in care delivery. I am extremely excited about this partnership and the advances in patient care that we expect to make."
The financial terms of the Progknowse partnership were not disclosed and the partnership is not expected to have any impact on Premier's fiscal 2019 financial results.
Comments
comments