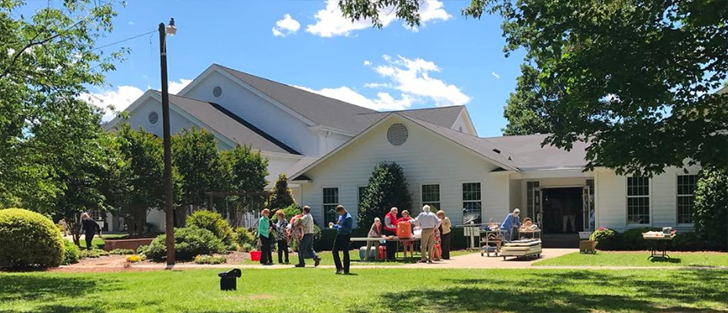 One of Charlotte's oldest churches recently celebrated 250 years of serving the community.
Providence Presbyterian Church was first started in 1767 off Providence Road near what is now 485.
The congregation met outside in small gatherings around an outcropping of rocks by Providence Spring, then built their current building in 1858, just before the Civil War.
For their quarter-millennium celebration, several leaders from the church opened a time capsule from 1988 (containing Hornets tickets, a newspaper, and several other 30 year old items):
As part of 250th Anniv, Providence Presbyterian opened time capsule from 1988 which included -of course- @hornets tickets 😀 lol pic.twitter.com/SHqSXebmsp

— Diana Rugg (@DianaRuggOnTV) May 7, 2017
They sewed 250 dresses for little girls for their missions in Africa:
Providence Presbyterian Church celebrates 250th anniversary » https://t.co/lC6OUwAvHG pic.twitter.com/gKBXzx53V6

— WBTV News (@WBTV_News) May 7, 2017
And also installed some commemorative benches to mark the historic milestone:
Comments
comments