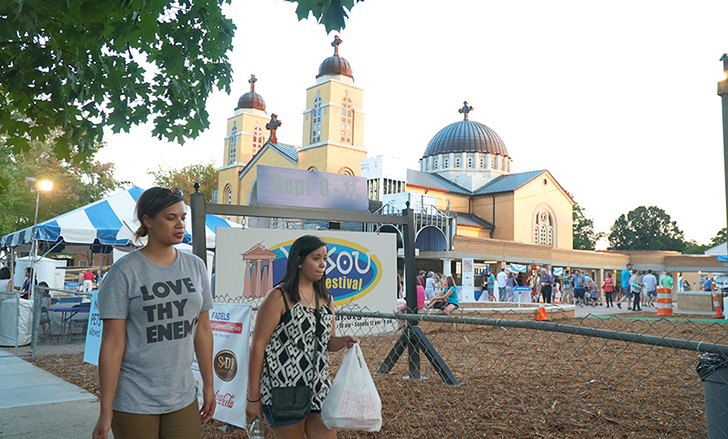 Today was the first day of the Queen City's 39th Annual Yiasou Greek Festival, which has become our city's largest cultural event that brings in 30,000 people every year.
The Yiasou (Greek for 'Hello', 'Goodbye', and 'Cheers') Greek Festival features Hellenic cultural exhibits, authentic Greek cuisine, entertainment, art, shopping, and plenty of dancing.
Check out the live entertainment schedule, and info on the kids activities.
There will be plenty of costumes…
and amazing food…
and tons of awesome culture…
Don't miss out and make sure to spread the word!
Comments
comments