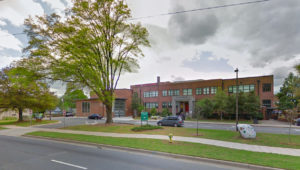 Northwest School of the Arts has been named a National Magnet School of Distinction by Magnet Schools of America, the national association for magnet and theme-based schools.
Northwest School of the Arts is recognized internationally and is the only public arts magnet school serving Mecklenburg County students in grades 6 through 12. The school's unique educational approach combines elements of creativity, art, and technical prowess with a strong academic foundation. The history and prestige that comes with Performing Arts means something different to everyone – that's why our students have multiple ways to launch into a professional career down the path they choose in Band, Chorus, Costume Design, Dance, Musical Theatre, Orchestra, Piano, Theatre, Technical Theatre, and Visual Arts.
Principal, Melody Sears will be recognized and receive a National Magnet School of Distinction Merit Award on behalf of the school during an awards ceremony held at Magnet Schools of America's 37th National Conference hosted by Baltimore County Public Schools in Baltimore, Maryland April 10-13, 2019.
To receive a national merit award, members of Magnet Schools of America must submit a detailed application that is scored by a panel of educators. These schools are judged and scored on their demonstrated ability to raise student academic achievement, promote racial and socioeconomic diversity, provide integrated curricula and instruction, and create strong family and community partnerships that enhance the school's magnet theme.To learn more about the national merit awards program, please visit www.magnet.edu
Comments
comments