According to a new study, Charlotte now ranks among the top 10 cities in America for rent increases.
The personal finance website SmartAsset ranked the largest cities in the country by comparing their 2017 rent as a percent of household income from their 2014 rent as a percent of household income. The cities with the largest difference, where the relative cost of rent went up the most, ranked first, and the city with the smallest difference ranked last.
The study ranked the Queen City #6, just above Nashville (#7) and below Sacramento (#5).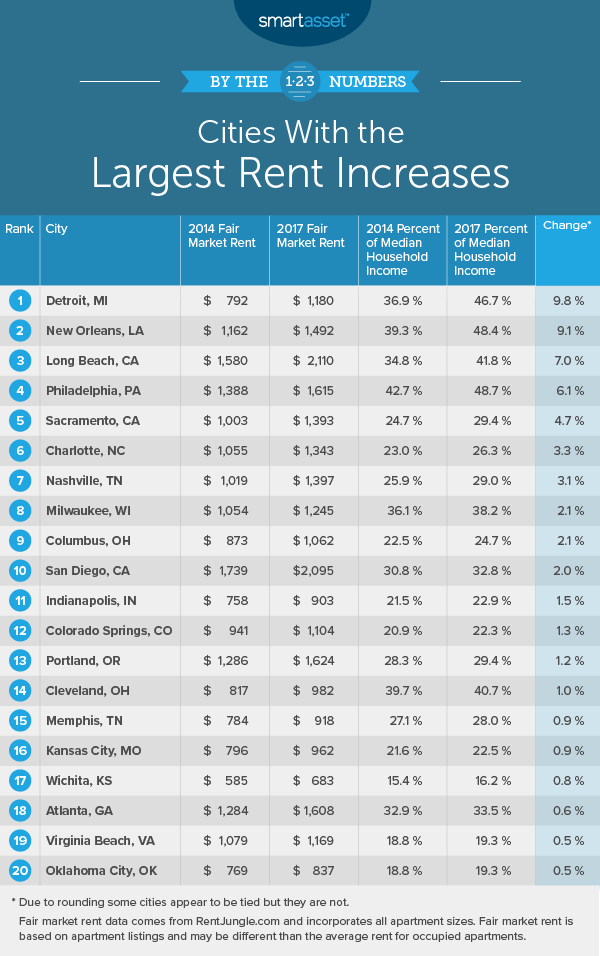 According to the report, "the largest city in North Carolina has seen rent prices rise recently. From 2014 to 2017, the average rental increased in price by 27%. Incomes, on the other hand, only grew by 11%. Taking those two numbers together, we see rent as a percent of income went up by 3.3%. The good news is that while rent is rising, most residents should not find themselves rent cost-burdened. In 2017, the average rental is worth only 26.3% of income for the average household."
What are your thoughts about Charlotte's rental rates? 
Comments
comments