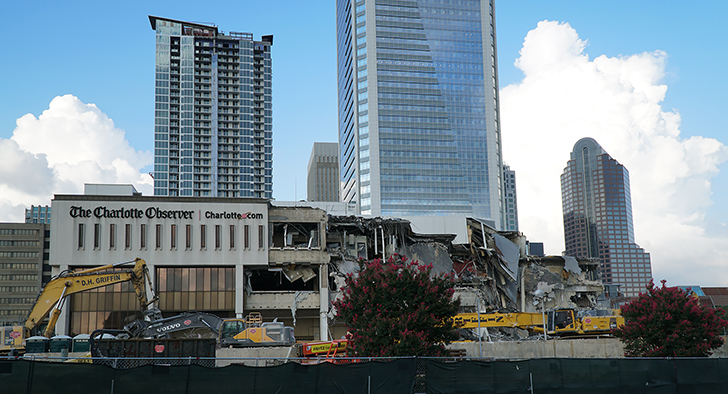 The Charlotte Observer building is now being destroyed after standing as a prominent figure of the Charlotte skyline for over 45 years.
The old Observer site will be redeveloped by Charlotte-based Lincoln Harris into a high-rise development featuring residential, retail, and office space . The development company purchased the building earlier this year for $34.1 million.
The Charlotte Observer and their new 'Charlotte Five' brand have recently subleased some office space in the NASCAR hall of fame building – downsizing from about 360,000 square feet to just under 70,000 square feet.
Is this a sign of things to come?
As physical newspapers across the country continue to go out of business, it's uncertain what the future of the Observer might be.
Will their digital sub-brand, Charlotte Five, be able to pick up the slack? Or will the TV news stations increase their focus on digital articles and social media content?
What do you think the future of news looks like?

Comments
comments