It looks like the Charlotte region might be getting some snow this weekend.
The National Weather Service is showing at least a 10% chance of snowfall in Charlotte Saturday night into Sunday morning;
According to WeatherUndergound.com, Charlotte should expect to see about a half an inch of precipitation throughout the day on Sunday with temperatures just above the freezing mark – if they drop by just a few degrees, we'll be seeing snow;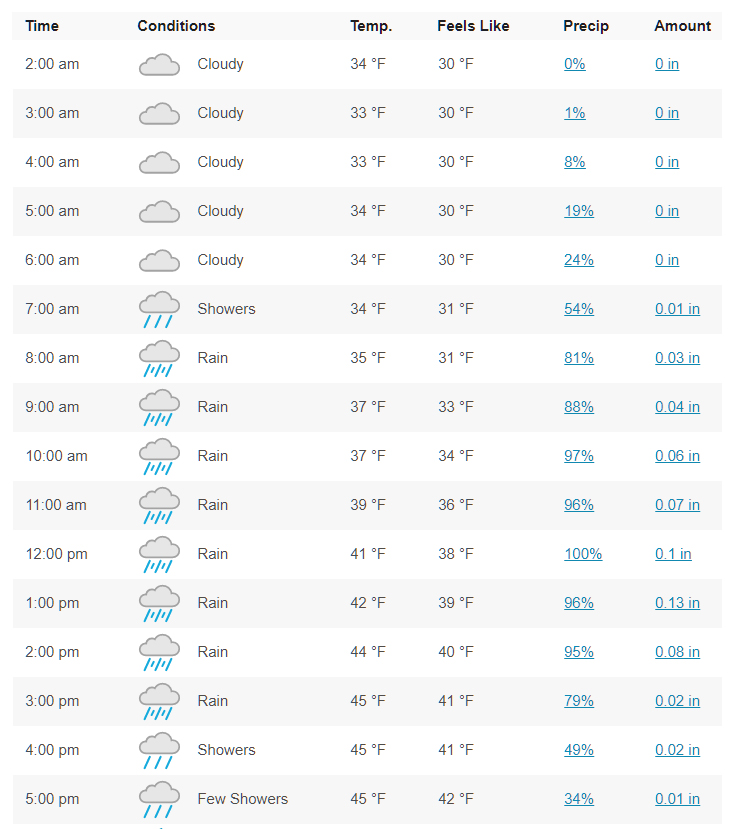 It's now being recommended that Charlotte residents lay down some de-icing salt on walkways and sidewalks Saturday night and potentially Sunday night.
Even if Charlotte doesn't get any snow on Sunday, the mountains of North Carolina should receive at least an inch of fresh powder throughout the day on Sunday, so if you're into snowing or tubing, this should be a fun weekend!
Comments
comments