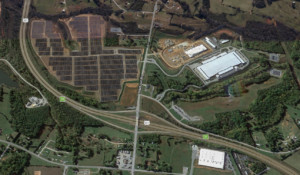 Business Facilities' 13th Annual Rankings Report recently named Charlotte the #2 metro in the country for Economic Growth Potential (cities with 300,000+ residents).
The announcement is significant economic development accolade for a city that's desperately seeking to diversify its banking reliance. The ranking put a heavy focus on the tech industry, especially tech start-ups, tech manufacturing, and data-center growth.
The publication notes that "In today's ultra-competitive market, the battle for future economic supremacy is being waged in classrooms and tech labs as well as across factory floors, often on virtual terrain you can't explore on foot, like cyberspace."
Charlotte's #2 spot was largely based on Apple's new $5 billion data center, Amazon's new $375 million data-center wind farm, our city and state's tax incentives for the tech industry, our infrastructure growth, and the abundant amount of raw land we still have available.
Comments
comments