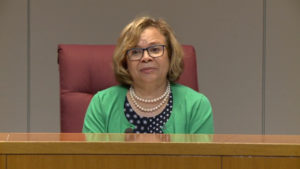 Charlotte has just become the first city in America to adopt an independent immigration compact.
The Charlotte Compact on Immigration was unanimously signed at this past Monday's heated city council meeting.
Our city leaders hope that our new compact will continue the immigration conversation and strengthen the communication gap among Charlotte residents with questionable immigration statuses.
The language of the document was left purposefully vague so as not to be challenged by North Carolina's Republican-led legislature.
The compact specifically addresses 5 points:
1. FEDERAL RESPONSIBILITY
2. STRENGTHENING OUR ECONOMY AND WORKFORCE
3. FAMILIES
4. LAW ENFORCEMENT
5. COMMUNITY LEADERSHIP
Our city's new compact was largely inspired by the United Nation's much more comprehensive global migration compact.
In 2018, The Global Compact for Safe, Orderly and Regular Migration was signed by 193 member-states, including the US. The compact was nonbinding, but it marked the first comprehensive effort to address human mobility at the global level, extending human rights and development goals to often ignored people groups, while upholding the ability of each separate country to enforce its own laws.
Just a few months later, the United States became the first member state to leave the compact, arguing that the compact interfered with sovereign law enforcement actions.
City leaders now hope that Charlotte will become a forerunner for many other cities to develop their own internal immigration compacts to improve laws and policies regarding immigrants and disenfranchised people groups.
Comments
comments