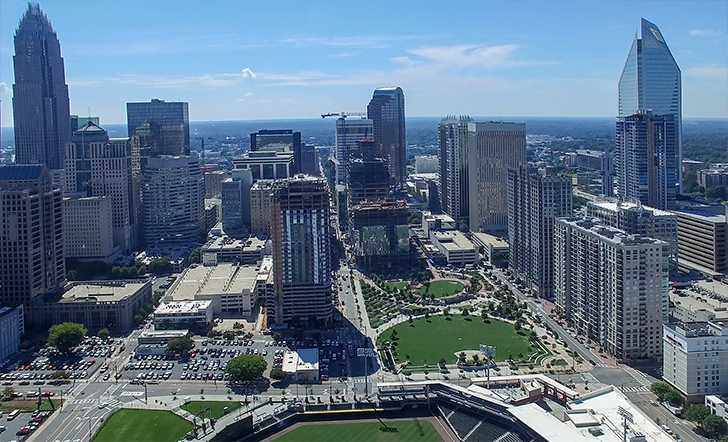 Uptown Charlotte's Romare Bearden Park is about to be completely transformed into a German-inspired Christmas market for the holidays this year.
Charlotte Christmas Village, (officially named 'Christkindlmarkt'), will feature dozens of local vendors in 'Christmas themed' wooden huts.
They'll be selling hand-made arts and crafts, tons of Christmas decorations…
As well as some of the best food imaginable, including; classic Austrian strudels, Bratwurst with Sauerkraut, roasted nuts, Lebkuchen (gingerbread), Stollen, cookies and marzipan. Visitors will also be able to enjoy tons of hot non-alcoholic beverages and a wide selection of local craft beer.
There will also be family-friendly activities, including; dancing, holiday movies shown each Tuesday and, of course, Santa Clause himself will be on hand for photos every Saturday and Sunday.
The market will officially open on Thansgiving Day after Charlotte's Thanksgiving Day Parade. There will be a grand opening celebration from 2:30 – 4:30 p.m. on Saturday, November 26, featuring Mayor Jennifer Roberts, Opera Carolina carolers, Charlotte Ballet dancers and of course, Santa.
Hours
Tuesdays – Wednesdays: 11 a.m. – 7 p.m.
Thursdays – Saturdays: 11 a.m. – 9 p.m.
Sundays: noon – 6 p.m.
Closed on Mondays.
Click here for parking options.
For more information you can vist Christkindlmarkt's main website at cltchristmasvillage.com
Comments
comments