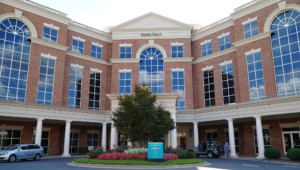 Carolinas HealthCare System and UNC Health Care have officially announced plans to create one of the leading non-profit healthcare systems in the nation, by merging a high-performing comprehensive healthcare system with a renowned academically-based enterprise, according to a recent press release.
Their signed Letter of Intent states that "UNCHCS and CHS will come together to create a new organization that blends the best of a high-performing comprehensive healthcare system with a renowned academically-based healthcare enterprise. The joint enterprise will provide solutions for healthcare's most pressing challenges, including access and affordability, while offering unparalleled clinical expertise tied to a renowned academic enterprise and contributing to our region's economic vibrancy."
The newly merged organization will deliver world-class care to people throughout North Carolina by creating the most comprehensive network of primary, specialty and on-demand care in the Southeast, and one of the largest networks in America.
"Together with UNC Health Care, we believe that the opportunities to be a national model and to elevate health in North Carolina are nearly limitless," said Gene Woods, current president and CEO of Carolinas HealthCare System, and future CEO of the new entity. "For example, since our organizations already serve almost 50 percent of all patients who visit rural hospitals in our state, we are perfectly positioned to participate in the reinvention of rural healthcare in partnership with others. Ensuring there is great healthcare in rural counties is not only important to our patients' physical wellbeing, but is also vital to the economic wellbeing of those communities as well. At the same time, we are also inspired by what our two organizations will be able to do together to transform cancer treatment. At Levine Cancer Institute, we care for over 10,000 new patients every year, and over 1,000 participate in clinical trials through a 'care-close-to-home' model in more than 25 locations throughout the Carolinas. Combined with UNC Health Care's National Cancer Institute designation, with more than $70 million in joint cancer research grants for clinical trials, we will create a cancer network that is second to none in the country. In short, this partnership is an example of one of those truly 'big ideas' that this state is known for."
Officials for CHS and UNC say their partnership will not technically be a merger because they do not intend to pool their assets. Some experts have called similar mergers of research institutes with hospital chains 'virtual-mergers' since the primary goal is a shared pool of knowledge, not finances or profit.
Raleigh's News & Observer interviewed the leaders of both companies about what the merger might look like;
The new company will soon have access to 52 hospitals and 95,000 employees;
| | |
| --- | --- |
| CAROLINAS HEALTHCARE SYSTEM | UNC HEALTH CARE |
| Number of hospitals: 40 | Number of hospitals: 12 |
| 2016 revenue: $9.8 billion | 2016 revenue: $3.6 billion |
| 2016 employees: 65,000 | 2016 employees: 30,000 |
| Headquarters: Charlotte | Headquarters: Chapel Hill |
The two organizations will take the next 180 days to determine where the new organization will be headquartered, what it will be called, and numerous other details. They hope to secure approval from the Federal Trade Commission sometime next year.
What do you think of the new merger?
Comments
comments