Yesterday the Gaston County District Attorney released the body cam footage from last month's deadly police chase.
The video shows the arrest of Joshua Soule and the proceeding 19 minutes, including some footage of confrontations with neighbors who believe the police cruiser also struck pedestrians;
According to the NC Highway Patrol, Gaston Sherriff Deputy T. Buchanan attempted to stop 41-year-old Joshua Todd Soule near the intersection of 321 and Rankin Ave. at about 7:30 pm on Sunday evening.
A high-speed pursuit then ensued west down Rankin Ave.
The pedestrians were struck near 810 W Rankin Ave. and the Soule's car crashed on the side of 219 N. King St.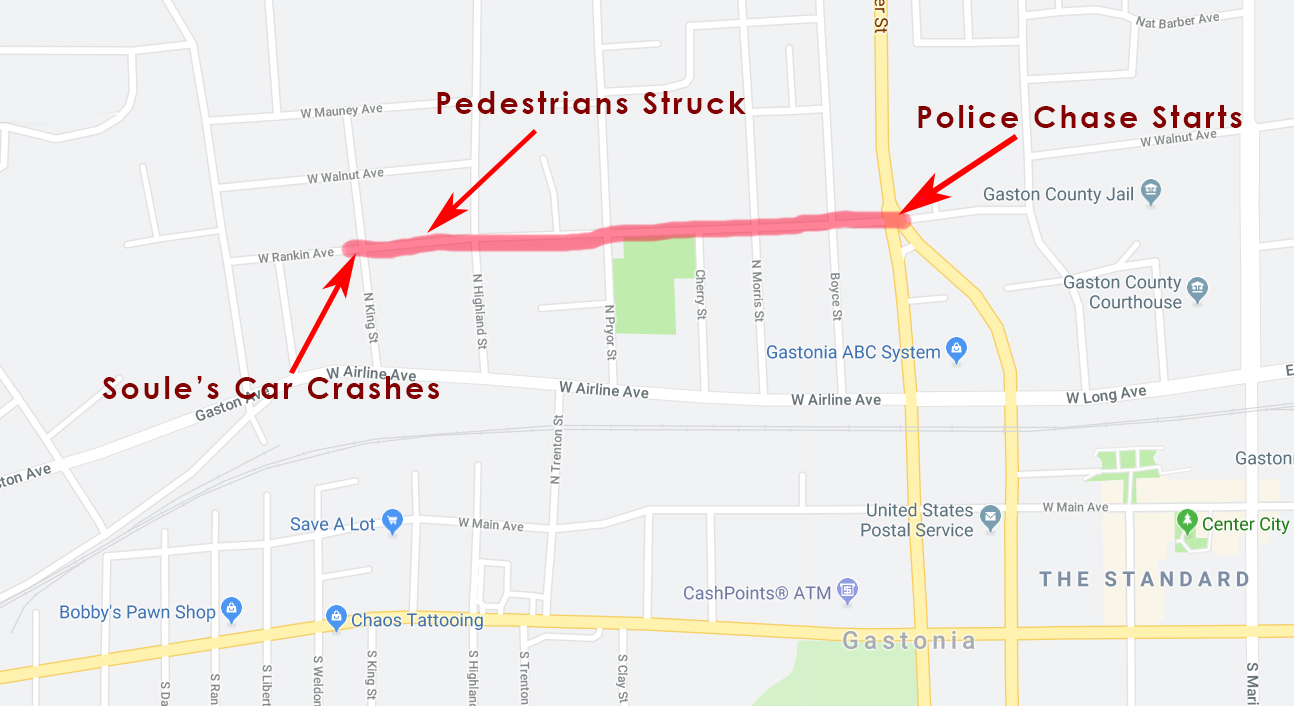 The sheriff's office has since placed both deputies involved in the chase on administrative leave pending an internal investigation.
Joshua Soule is now facing multiple charges, including second-degree murder and DWI.
Comments
comments