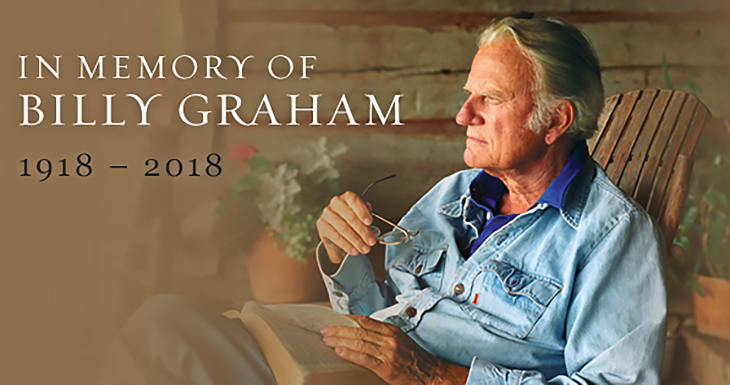 President Donald Trump, along with First Lady Melania Trump, Vice President Mike Pence and Second Lady Karen Pence will all be in attendance at Billy Graham's funeral (March 2nd starting at 12pm), along with over 2,000 other dignitaries and key political and business leaders.
Because of the president and other high profile visitors, Charlotte officials will be shutting down the Billy Graham Parkway in both directions between South Tryon Street (N.C. 49) and Tyvola Road starting at 9 p.m., Thursday, March 1, until funeral activities at the Billy Graham Library conclude Friday afternoon (estimated to be between 2:30pm-3:30pm).
Motorists traveling east on Billy Graham Parkway will be detoured to Tyvola Road, turning left on South Tryon Street, then back to Woodlawn Road/Billy Graham Parkway.
Motorists traveling west on Woodlawn Road/Billy Graham Parkway will be detoured left onto South Tryon Street, turning right on Tyvola Road, then back to Billy Graham Parkway.
Drivers heading to Charlotte Douglas International Airport should use these alternate routes:
From I-77 south of Charlotte, take the I-485 Inner Loop (Exit 1) to Wilkinson Boulevard (Exit 9), continuing east to Josh Birmingham Parkway; or
From I-85, take Little Rock Road (Exit 32), continuing south to Josh Birmingham Parkway.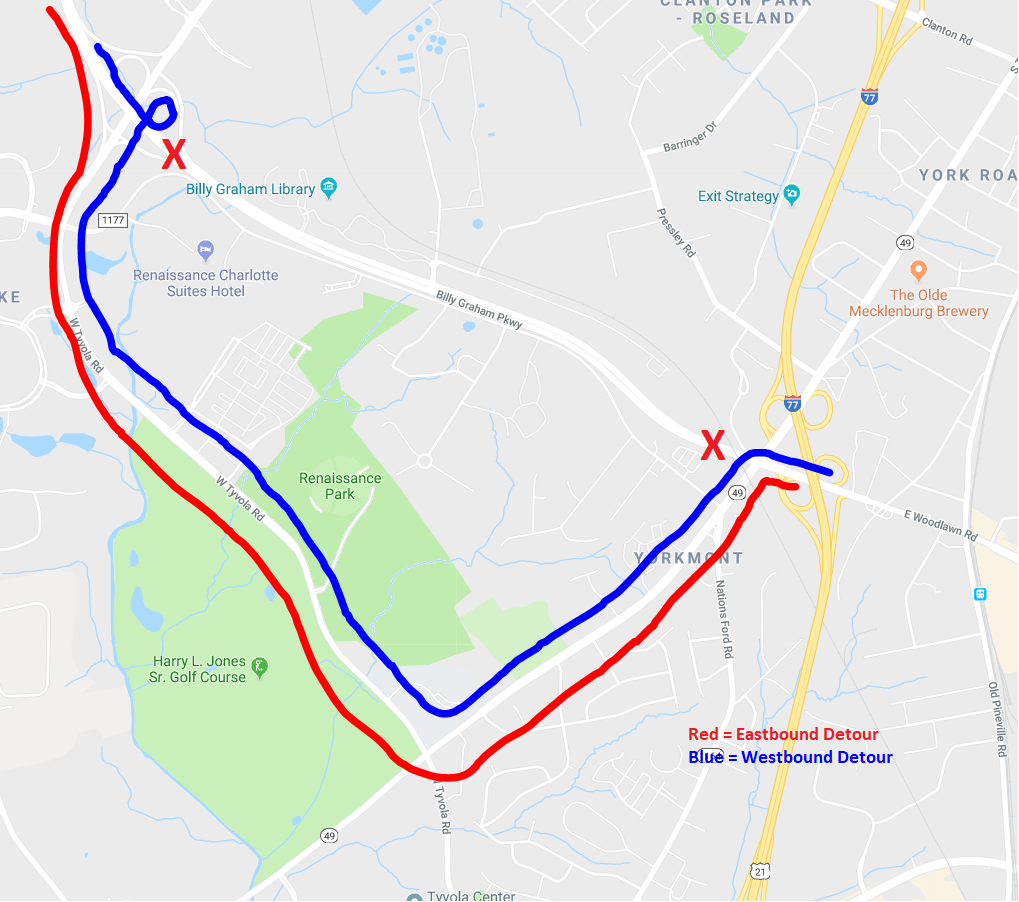 NCDOT will use portable message boards to alert motorists of the detours and overhead message signs advising of the alternate routes.
You can watch a live stream of the funeral service here on BillyGraham.org – coverage starts at 10am on 3/2/2018.
Comments
comments