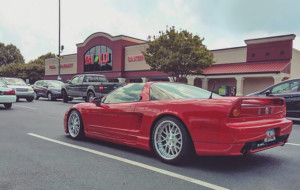 It's just been reported that Bi-Lo might soon close almost 200 stores before filing for bankruptcy next month.
According to a Bloomberg report, "Bi-Lo is laboring under more than $1 billion in debt following its 2005 buyout by Lone Star Funds. The company and its creditors have held talks to discuss a possible debt-to-equity swap, as well as alternatives such as asset sales."
The closures could mean that several of the 21 Charlotte-area Bi-Lo locations might shut down.
A representative for Bi-Lo's parent company, Southeastern Grocers, has not yet responded to a request for comment.
Bi-Lo, along with most other grocers, has been fighting with staying competitive in today's world of discount food suppliers like Wal-Mart, Lidl, and Amazon Prime Pantry.
Where do you buy most of your groceries? 
Has this changed over the past few years?
Comments
comments