Delta 8 THC has created quite a buzz by being one of the latest bestsellers in the cannabis industry. It has gathered users' interest worldwide due to its legality.
Whether you are an avid THC consumer or interested in knowing more, this article discusses everything in detail about the delta-8 THC and its benefits. Let us get started!
WHAT ACTUALLY IS DELTA 8 THC?
Delta 8 THC is among the variety of cannabinoids found in the cannabis plant. It is considered to be psychoactive and is derived from both hemp and marijuana plants. However, it is a minor cannabinoid as it exists naturally in trace amounts, i.e., <1% concentration. 
The difference between delta-8 and delta-9 THC comes down to a few chemical bonds in the structure. It is essentially an isomer of the latter, meaning that while their molecular formula remains the same, the two forms differ in the arrangement of atoms. Delta-8 THC has its double bond between atoms 8 and 9, whereas delta-9 THC has its double bond between atoms 9 and 10. However, this one minor change causes significant differences.

Delta 9 THC is a psychoactive cannabinoid found in cannabis plants. It is responsible for the induction of 'high' feelings associated with the consumption of weed and marijuana. It makes the user feel paranoid, elevating the anxiety levels and making them dizzy.
On the other hand, delta-8 THC has milder effects and does not give the feelings of paranoia or euphoria.
The difference in both THC forms is also due to how they bind to the human's CB1 receptor— part of our endocannabinoid system. Delta-8 THC does not easily bind with the receptors, i.e., is not a good 'fit' and offers less intense intoxication.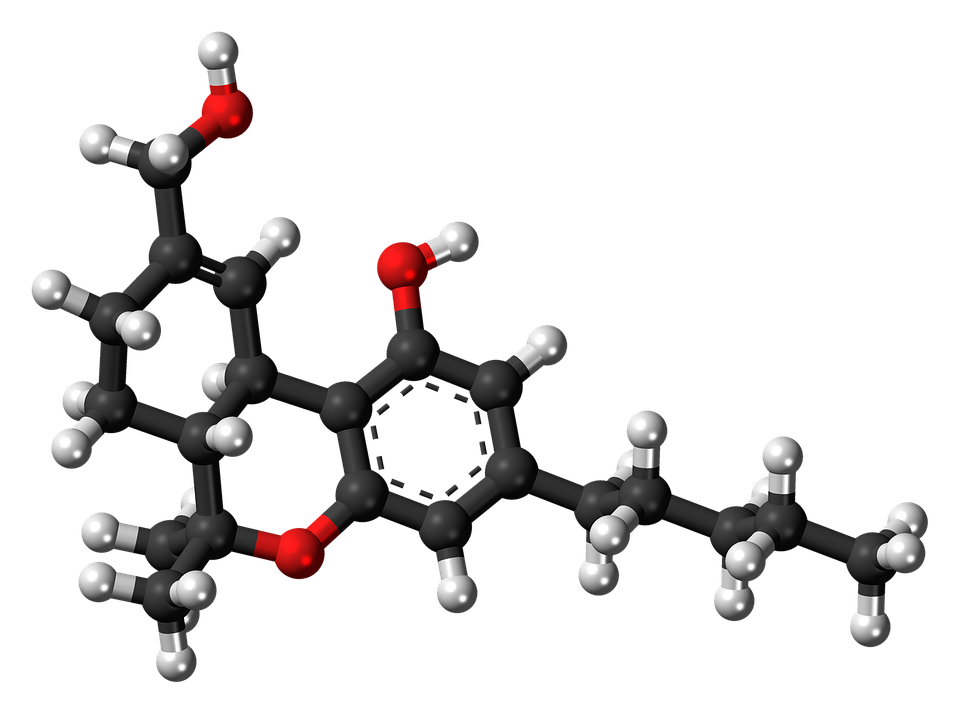 https://cdn.pixabay.com/photo/2015/07/08/10/35/tetrahydrocannabinol-835852_960_720.png
Delta 8 THC offers everything that delta 9 does except the 'high' feeling. It gives more of a relaxed and clear-headed feeling. However, the effects differ from person to person. Above all, it makes you feel calm and focused even in stressful situations.
Yes! As per the 2018 farm bill, hemp and cannabis-derived (such as CBD) products are legal to use as long as they contain delta 9 THC concentrations less than <0.3%. Since delta-8 is derived from hemp, it makes the compound federally compliant under the 2018 farm bill. Hence, for the time being, it is deemed legal. However, you must always be aware of what is legal in your state and make intelligent decisions to ensure you do not run into trouble with the law.
There are multiple versatile options available to use delta-8 THC. Some examples include:-
Edibles such as gummies 

Vaporizer cartridge

Delta 8 THC tincture

Topicals

Capsules

Delta 8 CBD oil
There is an option for everyone out there. The products are infused with other flavors, like mango, strawberry, green apple, just to name a few, to mask the original taste as it may be an unpleasant factor for many enthusiasts.
SOME PROPERTIES AND POTENTIAL BENEFITS OF DELTA-8 THC
Antiemetic-

it is a drug that is effective against vomiting and nausea. In a

study conducted in 1995

following eight pediatric cancer patients, researchers found no side effects. Additionally, it decreased cancer-related nausea. Scientists have come across more than 400 cancer patients being treated with the help of delta-8 THC.

Anti-tumour-a research

conducted by the national cancer institute (NCI) found the miraculous property of the tumor inhibition in mice displayed by delta 8 THC. 

Neuroprotective property-delta-8 THC was proven to show neuroprotective properties in another study conducted to test the effects of cannabinoids. It exhibited less psychotropic potency while being 2x times more effective as an antiemetic drug.
Other benefits include:-
Appetite stimulation

Cancer cells inhibition

Reduction in pain and inflammation

Relieving anxiety
IS DELTA-8 THC SAFE?
Yes, if bought from a reliable and safe source while consuming it in limited dosage. Delta 8 THC is proven to provide many benefits without causing any harm to the immune system. Individuals with prescribed medications or undergoing any treatment must consult with their medical professional first. It helps to avoid any possible drug interaction. Always take the dosage measured and low amounts when first starting, as taking too much might affect the body with potential anxiety and reverse the advantages it may offer.
FEW THINGS TO LOOK FOR WHILE BUYING DELTA-8 THC PRODUCTS
Ensure that the delta-8 products are from a reputed and reliable brand with regular testing for purity and potency. Read the label of the product property with an eye on the following:-
Lab tests performed by 3-party independent labs for purity

The concentration of the ingredients that serve your purpose

Customer reviews play a significant role in determining the worth and indicating favorable experiences.

The method of the extraction or the source of the ingredients, you should look for approved, organic hemp for the purity and maximum benefits.
CONCLUSION
Delta-8 is legal and delivers numerous benefits, minus the 'high' and paranoid feeling. It is less potent than its delta-9 counterpart while having more potential advantages. Delta 8 THC is a very effective compound for variable purposes and is convenient and safe when followed proper instructions. 
If you are looking forward to trying out some new cannabis product, Delta 8 THC is the way to go!
Comments
comments